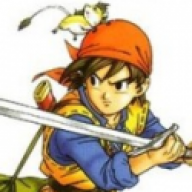 Searching for adventure
Retired Wiki Staff
This is the Promo comic I'm making for the 'Shroom. Note that this is not the final version and more people might be added and sprites may change. This is dedicated to Jay Resop. This of course was done with permission from Paper Jorge, WarioLoaf, and Wayoshi. WarioLoaf made the Wario sprite. I recolored Wayoshi's shoes purple, and made Paper Jorge's sprite (with his help). What do yall think?
If you would like to be added to my comic, just send me a couple of sprites of your character. You can make them yourself or you can ask me to edit them from existing sprites. The final copy will be made for the 'Shroom for its February edition. Thank you for reading and please Subscribe to the 'Shroom.
P.S- If you were a true Mario fan, you'd know where this scene takes place. Oh yes, the graphics were kinda blurry but will be much better in the final version.