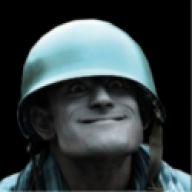 Erectin' a INTERNAL ERROR, BOOTING DOS V672.S82
Hey Guys! I made this thread so you guys can request for edits and artwort, while I post some new stuff I created! My recoloring is O.K, and I can do editing. I can also do sprites, if anyone wants them!
Sometimes I might need a reference of what you mean, because that helps alot!