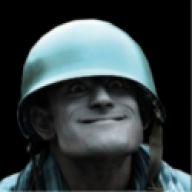 Erectin' a INTERNAL ERROR, BOOTING DOS V672.S82
Hey Guys! Since The Haunt is
going like crap
not doing that well, I decided to start this:
The world of WMLV begins! The Pokemon Section of the Wiki World had been doing great! People have been enjoying their Pokemon in peace....untill they came...
Basically it's a story about the world of Wikimon, and something goes entirely wrong!
SIGN-UP
These are things I need to know:
Username:
Species:
Desc:
What you want to be.
Some Pokemon (Optional)
Here's The Signups.
Trainers-
OJ Toad
Species:Human
Blonde Boy, likes orange, always wears Orange Cap, likes drawing, likes every type of Pokemon.
Pokemon:
Quilava: AJ
Pidgey: Pids
Sentret: Moonshine
Nidoran: Pox
Lotad: Loco
Lily:
Species:Human
14 years old, crazy, likes music and art, likes writing, has a celebrity crush on link and jack white, likes homestuck
Pokemon:
Shaymin Skyeforme:Skysprite
Meloetta:Melody
Clefable:Moonlit
Serperior:Snake
Typhlosion:Ty
Empolion:Empreor
Doc Javelin
Species: Lakitu
Description: A rather aloof trainer, he acts like Paul from the DP anime but is less insulting, brash, and power-focused. He follows a code of honor and really respects his Pokemon; in fact he treats them better than people.
Doc Javelin says that he loves all his Pokemon equally, but if forced he would choose Shade (Weavile) and Vengeance (Hydreigon) as his favorites. Even so, he loves all his Pokemon as a father.
Pokemon
Jolteon:Felix
Jellicent:Julius
Weavile:Shade
Terrakion:Balizarde
Golurk:Kriptor
Hydreigon:Vengeance

FireKirby
Species: Kirby
Desc: Energetic and faithful. Always battles to the limit
Image: http://userpedia.adriels.com/wiki/images/5/54/FireKirbyArtwork.png
Pokemon
Flareon - Fuego
Charizard - Flamewar
Ninetales - Nalia Torterra - Dennis
Umbreon - Fire
Glaceon - Fiorre
Non-Team
Crobat - Batgirl
Machoke - SuperMan
Luxray - Boltfang
Dempsey(SuperMario25)
Species: Human
Desc: A very serious mario-look-alike. He is sneaky with his violence and will never give up.
Pokemon
Lucario
Infernape
Zoroark
Emboar
Luxray
Pikachu
Pyro
Desc: A bit like Barry in the games. Always tries to win battles, but ultimately fails. Also he's a pain in the ass to encounter. Did I mention he's annoying?
Species: Shy Guy
Pokemon:
1. Timburr
2. Rufflet
3. Sandile
4. Cubchoo
5. Budew
6. Buizel
Professors-
Team Harshcore-
Toad85:
Species: Toad
A smug character with outstanding charisma and a great tactical/strategic mind.
Pokemon
Raichu
Riolu
Eevee
Panpour
Electebuzz
PokemonMaster
Species: Baby Mario
Pokemon
Galvintula
Escaviler
Hydreigon
Chadlure
Volcarona
Archeops