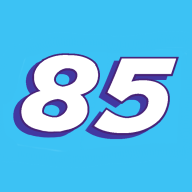 Toadeightyfive; used to be here but peaced out
ATTN BBY
: I AM NOT RIPPING YOU OFF. IF ANYTHING, I'M RIPPING OFF THE MOVIE
MAJOR LEAGUE
.
This is a new Userpedia story I'm thinking of making. Synopsis:
The Mariowiki Magikoopas, a team in the NIWA Professional Baseball league, has been in last place for the last 20 years, and has never won a Porple Series Cup. All this is about to change when a veteran manager comes to the ballclub and kicks it into high gear. Can they beat the reigning champions, the Userpedia Storm, and take the cup for the first time?
Sign up here if you're interested. I may use invitations if not many people join freely.
Mariowiki Magikoopas
Manager:
Toad85
Coach (minimum 1):
Pitcher (minimum 2):
Catcher:
First Base:
BaseballYoshi
(#24)
Second Base:
OJ
(#14)
Third Base:
Pyro [Pyroguy]
(#6)
Shortstop:
Outfield (x3):
Designated Hitter:
Userpedia Storm
:
Manager:
Misc. Players:
Other Characters
:
New Super Mario
(Hot Dog Vendor)
If you wish to sign up as a player, please list your character's stats (on a 1 to 100 scale unless noted otherwise), including (but not limited to):
Speed
Fielding
Stamina
Contact (Hitters Only)
Power (Hitters Only)
Pitching (Pitchers Only)
Types of Pitches (Name at least 3 kinds of pitches; Pitchers Only)