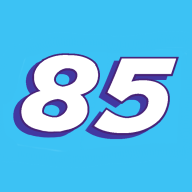 Toadeightyfive; used to be here but peaced out
Welcome to my next edition of Hurt and Heal!
In this version, YOU (the player) get to choose what the next theme for this Hurt and Heal should be!
You can nominate up to two themes. Post in this thread if you wish to nominate something. Only rule:
it must be a new theme
. I am not recycling an old edition for
You Decide!
Submit your selections by October 19th. Then, voting will take place until November 2nd.
After that, you are allowed to submit ideas for items or special powers until November 8th, and another poll will take place until Nov. 15th. Finally, the game will start then.
Signed-Up:

Star Wars
Pokemon Movies
Mario Spin-off Games
Horror Movie Villains.
NASCAR Champions
Sonic 2 Levels
Fairly Odd Parents Villains
Metroid
Ocarina Songs (OoT)
US Presidents
Christmas/Holidays
Planets
Music Genres
Valve Games
Pies