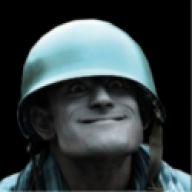 Erectin' a INTERNAL ERROR, BOOTING DOS V672.S82
Hey Guys! I was bored so I created the Make A Kingdom Thread.
Heres an example:

Name: Bird Land
Places: Jibberjay Beach, Fluzzard Woods, King Crowber's Castle, and Penguin Mountain.
Ruler: King Crowber
Appearance: A Rocky Shore , A Forrest Full Of Birds, A Purple Castle, And Icy Mountains.
Location: To the west of the Mushroom Kingdom.
Famous Characters: Jayther Blue, Penguru, DJay, and Bert The Crowber
Emblem: a Shadow of a Spikey Mario Bird

Like it? Now make your own!