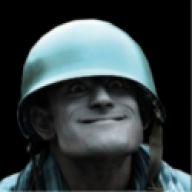 Erectin' a INTERNAL ERROR, BOOTING DOS V672.S82
The Uber Bros are Luigi's 2 Awesome, Older Brothers. Here they are!
Name: DG (David Gerald Wingman)
About: Even though he is Luigi's twin cousin, he has blonde hair. He wears blue overalls (sometimes red) and a black shirt.
DG also appears in Paper Form:
Name: Mach (Amos Wingman)
About: Mach is in the need for speed, he loves cars and food.
He wears a Orange hat and overalls. his shirt is red and he has Green Mechanic gloves. he wears metal boots.