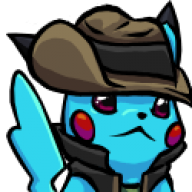 God I'm good at being an owl
Retired Wiki Staff
I have a deep fondness for "Waltzing Matilda" by Banjo Paterson, being the unofficial national anthem of Australia and all.
Slim Dusty's version
is the best one I could find on Youtube.
To go with that, Eric Bogle's
"And the Band Played Waltzing Matilda"
, although I prefer
The Pogues' version
. It's about the Gallipoli Campaign of World War I in which nearly 40,000 Australian and New Zealand soldiers lost their lives.
And finally, continuing with the war motif, Redgum's
"I Was Only Nineteen"
, a song about the Vietnam War from the perspective of an Australian infantry soldier.
Yes, I'm patriotic.