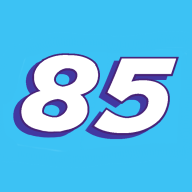 Toadeightyfive; used to be here but peaced out
Do I really need to explain the rules? You should know them by now. Only new thing: Each downed character needs a tribute picture at the end.

Toad
Blue "Brainy" Toad (SMG)
Yellow "Sleepy" Toad (SMG)
Mailtoad
Banktoad
Blue Toad (NSMBW)
Yellow Toad (NSMBW)
Toadette
Toadsworth
Toadsworth the Younger
The Chancellor
Toadbert
Prince Mush
Jolene
Doctor Toadley
Zess T.
Tayce T.
Chanterelle
Frost T.
Ghost T.
Gaz
Grandma
Heff T.
Shroomlock
Excess Express Crew
Toodles
Mushbert
Vanna T.
Toadia
Minh T.