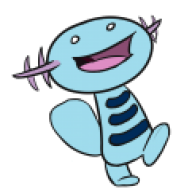 welcome to the hotel waluigi
I love bloopers from any show or movie. So go ahead and post your favorites here.
I'll start with one from The Nanny (were you expecting anything else?).
http://www.youtube.com/watch?v=cPBlJ-x6QVw
Warning: Mind your ears toward the end, this is Fran Drescher, people!
Oh, and sorry about the absolutely horrible quality.