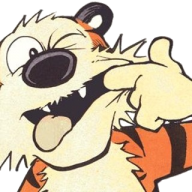 Tucayo
Retired Wiki Staff
Former 'Shroom Staff
1.
MrConcreteDonkey (E-102 γ) Sub-Director - Killed Night 9
2.
Shyguy27 (Herr Shyguy) Aspirant Writer (Cop since Night 3) - Killed Night 4
3.
Baby Mario Bloops (Nostalgic Major) Killed by teh Suicide Vigilante on Day 10 - Pipe Plaza Director
4.
Ralphfan (Sharks Territory) Drunk Mafia - Modkilled Day 2
5.
Gamefreak75 (Yin-Yarn) - Head Mafia - Killed Day 4
6.
Marioguy1 (Constellation) Director - Killed Day 1
7. Zero777 (Arthur) - WINNER
8.
Rocker64 - Spy Mafia - Killed Day 6
9.
SolarBlaze (Mystical Ninja) Suicided Day 10 - Fake News Director
10.
Turtwig (Not A) Fun Stuff Director - Killed Night 5
11. Mijzelffan - WINNER
12.
BaseballYoshi24 - Killed Day 9 - Normal Writer
13.
Villain11 - Killed Night 3 - Clockworker
14. Ninji - WINNER
15.
Xzealio - Killed Night 2 - Editor in Chief
16.
New Super Mario (Super Moogle) Killed Night 6 - Normal Writer (until Night 6) / Innocent Blackmailer (since Night 6)
17.
Mario Fan 123 - Modkilled Night 1 - Normal Writer
18.
Jesus Freak - Killed Day 5 - Normal Mafia
19.
Marcelagus (President Iwata) Normal Writer - Killed Night 8
20.
Becquerel - Killed Day 2 - Mafia Newbie
21.
Super Mario Bros. (McDonalds Bros.) Mason

Writer

- Murdered Night 2
22.
FireBabyLuigi11 (Something's Bruin) Mason

Writer

- Killed Day 8
23.
BPK497 (U.S. Congress) Confused Writer - Killed Day 7
24.
QuizmoManiac - Mason

Writer

- Killed Night 7
I got inspired and wrote a big story
It was a cold and rainy night. It has been a long while since I last slept in a decent bed…
Hello, I am Tucayo, and once, many years ago, I was the most famous detective in the Wiki World. Those were times where crimes were so easy… I could solve them without making anything, until one day, one bloody day, the mafia came to town. My town was a rather peaceful town, no major crimes, just an isolated burglary, or in the worst of cases, a murdered, but that was very rare.
But that day murderers were far away from rare… The mafia killed 20 townspeople in one night, as it was my job, I tried to stop them, everything was going as fine as it could go, until the unimaginable happened. I got betrayed by my own town.
The town decided I was handling the process very slowly, so decided to take care of the business, there was nothing I could do to stop them, so I let them go on… Of course, they lacked the preparation, and in less than a week, the town was taken over by the mafia. They spared me my life, but in exchange I had to leave the town, and promise I would never investigate any crime. I accepted.
Since then I have been wandering without path, visiting many places, Bulbapedia, Zelda Wiki, and even the Wikipedia itself. But in no place I could find home or job. I had heard a couple of times in my travels of a place called the "MarioWiki", I was told it was a nice and safe place, so I set course towards it.
After months of travel, I finally arrived at its entrance gates. There stood, majestic, the Super Mario Wiki. I entered, between a rumble of persons going in and out of the Wiki.
When I finally got out of the crowd, by "accidentally" stomping on a Goomba (I now know why Mario loves that so much), I went ahead with my journey, knocking on various doors, and I was greeted by all sort of creatures, orange-shelled Dry Bones, puffs of smoke, and even Waluigis… But no one, not even one of them, gave me shelter.
Some minutes later I got to the main square of the wiki, the Pipe Plaza. And from there, I saw a light of hope. Some squares away, I saw a huge building, approximately 30 stories high, and in big red letters on the façade, it read "The 'Shroom". "Sounds like a hotel" I thought. I had worked in many hotels when I was young, so I thought I could also get a job there, so I went towards it.
On my way there, I spotted a one-eyed beggar Goomba, asking for coins. "That is the easy life… Sitting with a bottle of rum, asking for coins. No job, no worries…". For a moment I considered following his steps, but then I reminded the 7 years I spent studying criminology and I wouldn't waste them that way. 7 years… and despite that, I was unemployed, wandering the unknown streets of the MarioWiki…
Finally I got to the Main Entrance, it had a sign that read "CLOSED", so as a good citizen, I ignored it and went ahead.
It was a big lobby, with Ivory statues, and fountains, "it must be a luxury hotel", I thought. I went to the help desk, and rang the bell. No response. I rang it again, with the same result.
I spotted an interesting painting, and went ahead to examine it closely. "Nice painting, who is the artist? Eddy? Edward? Edornorfer, that is". As I was going back to the desk, I tripped with a female toad who was laying on the floor and fell down. "I am sorry!! Are yo….". I suddenly fell silent when I saw she was dead. She had a bullet shot between her eyes, she had been shot recently, I could tell from the fresh blood. As I bent closer to look at her, I saw something that I wasn't expecting… The bullet on her forehead was bright green. Just as the bullets the Mafia that threatened to kill me used. Those green bullets…. It was all their fault.
I was 8 years old, playing happily in my front yard, when a black SUV parked in front of my house. 5 man came out of it, wearing strange bags that hid their identity… I was scared. They kicked the front door open, my mom was the only one there, then, all of a sudden I heard her shouting, and some bullet shots, as the guys went away in their SUV. I dashed into my house, and saw my mom dying, her last words were, "leave the town, Tucayo. I love you". "NO! DON'T GO MOM!!!" I cried desperately, but it was too late, the green bullet shot had been fatal.
That changed my life, I moved away to another town, as my mom had said. I lived there for many years on my own. Working, studying, and resolving crimes. That was, until the mafia found me again. I remember the cold feel of metal against my forehead, and the mafia boss saying, "If I every see you around here, or investigating another crime, you won't be so lucky". I remained silent, I felt the gun pressing harder against my head. "DID YOU HEAR ME?". More silence from me, the boss was getting angry. "I FUCKING SAID, DID YOU HEAR ME?". I had nothing to live for, my family had died, and now I was forced to flee away from my hometown and drop my career. "This is your last chance to live, asshole". *sigh* "Ok… I'll do what you say" I replied. "You are not as stupid as you look, now get the fuck out of here" he said.
I immediately left the town, just taking my gun, and a few necessary stuff.
My gun, my only companion these years…
And I was seeing that bullet again. Should I leave? Should I investigate it? I knew the mafia was behind it. Surely if they saw me again, they would kill me without hesitating. But all I ever knew was investigating. So I took my decision… I would investigate the case.
I went on to investigate the building, shouting for help. No response. I went on searching every floor, finding all kind of weird stuff, submarines, a zoo, and more. I got to floor 32, where I saw what looked like a press room, I realized now that it wasn't a hotel, it was a magazine offices, or a newspaper.
At the distance I saw a small figure with green robes, and brown hair, running towards an aisle. "WAIT!" I shouted, but he kept running. I ran after him, but he got in a room. I barely managed to stop the door from closing.
-"GET AWAY FROM ME!!!!" said the small person.
-"I won't hurt you, I promise" I answered
-"They said the same and they killed Jenny!"
-"But I am not one of them"
-"How can I know? Who are you, then?"
-"I am Tucayo, and I know you have a mafia problem. I can help." I said, as I felt the pressure on the door was reduced.
-"Are you the famous investigator?"
-"I was"
He opened the door, and I saw his bright red eyes. "I am Super Mario Bros." he said. He walked into the room, while he said to the apparently empty room, "It's safe! He is a friend". Suddenly around 15 figures emerged out from every possible place, surrounding me.
A Mario-like person stepped to the front, saying, "So you say you can help us?". "I can" I replied "I have enough experience in this" I went on, as I started to pull my gun out. But before I could even pull it completely out, a Waluigi person tackled me, shouting frantically. "HEY! WHAT THE?" I said. "Gamefreak, let him go, he is no foe of us." said SMB, as Gamefreak got to his feet and helped me to get on mine.
-"Now, if I may go on… I have dealt with this enough times, I know how to deal with it. Any suspects?"
-"The mafia must be amongst us. The building was already closed when the murdered occurred, and we were the only ones here." replied SMB.
-"That will make things more difficult, but I can still handle it. However, since you know each other better, it will be easier for you to identify the traitors, it will depend on your abilities to figure out who is the mafia. Each day you will choose who I should kill, basing yourself of investigations you make. Is this OK with you?" I said as I thought "I better kill the mafia this time, or they won't spare my life again…"
-"Yes" everyone replied in unison
-"Now, if I could get a place to spend the nights…"
-"Sure, I'll give you the director's office" said SMB
-"Perfect" I replied, as I was thinking this was my chance to start a new life, without the need to fear for my life. But first, I needed to kill the mafia. I looked at the breaking dawn, and I sighed and said "It's a beautiful day"
Jennifer, the

Secretary

was shot. She wasn't playing, and she didn't have any powers, so don't worry about her.
It is now Day 1. Day ends Monday at 9pm Eastern Time. You may vote now