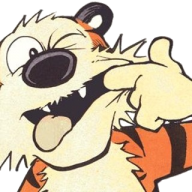 Tucayo
Retired Wiki Staff
Former 'Shroom Staff
Hello everyone and welcome to The 'Shroom mafia! Most of you already know the rules, but I'll post them.
1.-Mafia is a strategy game, where alliances may be created, and people may be betrayed, please don't take anything personal, it is only a game.
2.-The Objective is to kill all the mafia or the innocents, depending who you are. The game is divided into 2 phases, Day and Night. In the day, votes may be casted, by using the following format:
Where X is obviously the name of who you want to kill. You may change your vote by doing this:
At the end of the day, votes are counted, and whoever has the most votes is killed. You may not vote, however, that will reduce your chances of being the MVP.
Right after day ends, Night will start. It is in the night where the Head Mafia send me who they want to kill, and when any other powers may be used. Just send me a PM saying who you want to kill, or saying you want to use your power. You must send this in a list format, something like
*1- X
*2- Y
*3- Z
*4- A
So in the case X is killed before, you will kill Y instead of losing your kill.
At the end of the night, killing are announced, and day starts. And so on.
3.-You may roleclaim (AKA say what your role is), but you can't directly quote your role PM, or any other game PM. Doing so will result in disqualification.
4.- If you want to play, you have to post in this thread your nick in bolded letters.
5.- If you are inactive, you will be modkilled and replaced by someone else.
6.- When you are dead, post in the Lounge thread (here), when you are alive, post in the game thread. If you don't do that you'll awaken my rage.
7.- Phases will last 24 hours, and will likely end at 9PM EST. Sometimes I won't be able to be fully on time, so please,
be patient.
8.-This game will give away a 500-600 Wii Points
VC/WII WARE GAME TO THE MVP!
, so, if you want to win it, first of all, you need a Wii…. If you don't have one, don't worry, you can still play. So, if you want to win the game, you need to play well, with STRATEGY, not following RANDOM BANDWAGONS, or "hunches" and being active. Also, I would like you to send me
all your game-related PMs
(Put my name in the BCC field) so your chances are higher. You don't need to be part of the winning team to be the MVP. How will I choose the MVP? I'll give ratings to everyone, and YOU will also vote for the MVP via PM, so, I will base myself off both things to give the game away.
9.- There is no fool or Drunk
10.- If you change your name (please try not do so), say it in the game thread, so I don't get confused.
11.- I am not playing, do not waste your time trying to kill me
That is all, now have fun!
Sign-ups
1. MrConcreteDonkey (E-102 γ)
2. Shyguy27 (Herr Shyguy)
3. Baby Mario Bloops (Nostalgic Major)
4. Ralphfan (Sharks Territory)
5. Gamefreak75 (Yin-Yarn)
6. Marioguy1 (Constellation)
7. Zero777 (Rolo Lamperouge)
8. Rocker64
9. SolarBlaze (Blaze the Cat)
10. Turtwig (Not A)
11. Mijzelffan
12. BaseballYoshi24
13. Villain11
14. Ninji
15. Xzealio
16. New Super Mario (Super Moogle)
17. Mario Fan 123
18. Jesus Freak
19. Marcelagus (President Iwata)
20. Becquerel
21. Super Mario Bros. (McDonalds Bros.)
22. FireBabyLuigi11 (Something's Bruin)