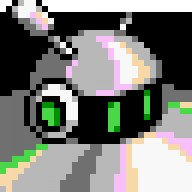 Black Hole Bomber
Banned User
RULES:
•Phases will hopefully begin and end at 9:30 EST each day. However, pleasr bear with me if my schedule does not comply 100%.
•It is fine to roleclaim, just please dont do it in chat.
•Dead people post in the lounge, living people post here. If you are not playing do not post.
•To vote follow this format: bolding the word vote, a colon and the player's name. If you were voting for Stooben, you would type
Vote:Stooben
. At the end of day I will tally up votes and the person with the most will be killed. At night, players with night powers must send me their PMs so I have time to sort out events.
•Inactive players
will be modkilled.
Remember that.
That's it!
I woke up scared. Panting, I knew there was trouble not far from here. Hitler must of found out where we lived, and our small suburb of Warsaw was soon to be destroyed. We couldn't let this happen.
I heard a knock on my door. It was SolarBlaze.
"Sir. MST3K... h.. he's dead."
*bleep*," I mumbled.
I walked with SolarBlaze to bury him in the Middle of Town Square. On his grave I wrote:
R.I.P. MST3K
Plug Ball FTW
I had to get going before trouble brewed. The sun was rising in the east. Day had begun.
It is now Day 1. Voting Unlocked
Players:
1.
Gamefreak75 (Yin-Yarn) - Normal German, killed on Night 4
2.
Ralphfan (Sharks Territory) - Polish Hunter, murdered on Night 3
3.
MrConcreteDonkey (E 120 γ) - Normal Russian, double killed on Night 3
4. Mijezlffan (Mijezlffan)
5. FireBabyLuigi11 (Masked Man)
Modkilled via request
6. Jesus Freak (Jesus Freak)
Modkilled via retirement
7. Superchao (Superchao)
8.
MarioMaster1 (MarioMaster1) - Polish Militant, killed Night 4
9.
New Super Mario (Spyro the Legendary Dragon) - Normal Polish, lynched on Day 1
10.
Marioguy1 (Constellation) - German Liutenant, fried on Night 2
11.
Baseballyoshi24 (Baseballyoshi24) -Adolf Hitler, lynched on Day 5
12.
Villain11 (Villain11) - Polish President (Public Speaker), murdered on Night 1
13.
Zero777 (Rolo Lamperouge) - Russian Intelligience Major, lynched on Day 3
14.
Tucayo (Homely Potato) - Normal Polish, murdered on Night 2
15. Spinymaster347 (Leeroy Jenkins)
16.
peanut butter (peanut butter) - Head of the Polish Police Force, lynched on Day 2
17. DogFreak (DogFreak)