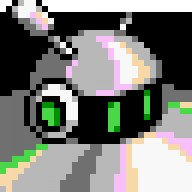 Black Hole Bomber
Banned User
Yessiree, it's time for yet another mafia game, this one Earthbound themed, hosted by me. I will be taking 16 signups. Please bold your name below if you'd like to play. Once I can get back on my computer I'll explain more thoroughly. The mafia will consist of: Giygas, Pokey Minch, Fassad, and the Masked Man.
WE NEED MORE PEOPLE TO SIGN UP.
1.Gamefreak75 (NOT Fassad)
2.MrConcreteDonkey
3.Jesus Freak
4.RealMenOfGenius
5.Villain11
6.SpinyMaster347
7.MarioGuy1
8.
9.
10.
11.
12.
13.
14.
15.
16.