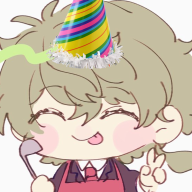 miss sara it seems i'm stuck on marioboards.com
Wiki Administrator
Chat Administrator
Awards Committee
Former 'Shroom Staff
This game has Day and Night phases.
During the day, you vote for players to be lynched. This is also when most non-Mafia strategizing goes on.
Night is when the Mafia choose someone to kill, and it is also when special powers activate (more on that later).

The roles

Town

Villager - An average Innocent. No special powers.
Cop - Can visit one person per night to check their alignment.
Doctor - Can protect one person per night from a nightkill.
Granny - Kills whoever visits her during the night, town or mafia.
Hunter - Can shoot one person when lynched.
Vigilante - Can shoot any person of their choice. Becomes a normal Innocent after using this power.

Mafia

Godfather - Decides who the mafia kills. Appears innocent on cop reports.
Hooker - Can prevent a role from using their power, once every night.
Yakuza - Can convert any person of their choice to mafia. Dies after using this power.
Mafia - An average mafia member. No special powers.

Third-party

Fool - Wins if he gets lynched.

Day will begin when everyone has sent in their night orders (or 24 hours passes), and ends at 10 P.M. Eastern. Someone (or no one) will be executed at the end of the day. Vote formats are Vote: Player and in order to unvote, you must make a new post with the text Unvote: Player and your optional new vote. Making a second vote while you have not yet unvoted means your second vote will not count.

Night begins at 10 P.M. Eastern, and ends when the Mafia and players with special powers have sent in their orders via PM, or after 24 hours. You must make it 100% clear who you are going to kill/protect/investigate and also bold their name. If the Mafia does not send in their orders, no one will be executed.

In the event of a vote tie, here is an example:

7 votes for Player 1 to hang
7 votes for Player 2 to hang

No one will hang, as there is no clear choice.

7 votes for Player 1 to hang
7 votes for no one to hang

Player 1 will hang. "No hang" votes lose the tie breaker.

Under no circumstances can you quote any part of the role PM. You may roleclaim a different role, or state your own role without quoting the PM, but quoting it will have you killed and banned from playing in subsequent rounds. If you are extremely inactive, you will be killed and replaced with a player in reserve, but you will not be banned from participating in later rounds.

PMing your fellow innocents/mafia members is allowed, but only if you send me a copy of each PM.


If these rules aren't entirely clear to you, PM me any questions you may have.
1.)

Mr. Doctor Professor Assistant-Governor General Shyguy - Villager; Executed on Day 2.


2.) Stooben - Alive
3.)

Uniju - Cop; Shot by the vigilante on Day 1.


4.) Xzealio - Alive
5.)

Ralphfan - Fool; Executed on Day 1.


6.) Gamefreak75 - Alive
7.) Marioguy1 - Alive
8.) StreetFalcon - Modkilled
9.)

Ninji - Godfather; Shot by the hunter on Day 3.


10.)

Villain11 - Villager; Killed on Night 2.


11.)

SpinyMaster347 - Villager; Killed on Night 3.


12.) Jesus Freak - Alive
13.)

Superchao - Doctor; Killed on Night 1.


14.) Tucayo - Alive
15.)

McDonalds Bros. - Villager; Killed on Night 3.


16.) Toadbert - Alive
17.)

2257 - Hunter; Executed on Day 3.


It is Day 1.