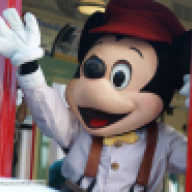 Oh boy! Haha!
Retired Wiki Staff
Former 'Shroom Staff
Stooben said:

"Werewolf" is a variation of the party game

Mafia

. I'll explain it below, but you can read that page if you want more info.

It's played in real time. In basic games, there are two teams, the Innocents (or villagers or what have you) and the Werewolves. The goal of the game for each team is to annihilate the other team. The thing is, though, that the innocents don't know who's a werewolf and who isn't, whereas the werewolves are completely aware of who's a werewolf.

The game is played in day/night phases. During the day, (starting at a set time and usually ending 24 hours later) players vote (in the game thread, where discussion and speculating also takes place) for a player to execute, in hopes that the player is actually a werewolf. Werewolves, however, are voting too, and will try and sway the vote away from their teammates and create mass hysteria among the innocents. It's during the day that the werewolf team sends me (the host) a message, telling me who they'd like to murder that night. At the end of the day, if there's a majority of votes on a certain player they will be executed. Night occurs immediately after day ends, and it is when the werewolves take out their target, and when most players' special powers activate, if they have them, with the next day immediately proceeding that. I also write a bit of a story as the game goes along, to spice things up a bit.

Once all Werewolves are dead, or the Werewolves equal or outnumber the Innocents, the game ends. Games last around a week or so.

If you have any questions about the game after reading that explanation and the Wikipedia article, feel free to ask them in this thread, or send me a message. A more detailed set of rules will be posted in the game thread, once it's made.

Anyway, if you sign up, be sure that you're going to at least have a bit of time each day to post in the thread and send me PMs. Without activity, the game will die, fast. Another thing: Don't cheat or break the game rules, it ruins the fun for everyone else, and if I find out you did it, I'll blacklist you from my games.

If you want to play, post in this thread saying so, and I'll add you to the player list. Once the list is filled up, you can still sign up as a replacement. (if a player is inactive for too long or can't play anymore, they get replaced by you) Oh, and if you're going to play, try to refrain from changing your username for the duration of the game. It makes things too confusing, if you do.
Pretty much the same concept as Stooben's original Werewolf game, except for the fact that signing up and playing the game is limited to those in Mindless Junk III, and we will probably have more rounds with varying situations and different scenarios.
Sign-Ups:
(closed)
1.) Ugozima
2.) Lario
3.) Shyguy27
4.) Nerdy Guy
5.) Becquerel
6.) Stooben
7.) Uniju
8.) Tucayo
9.) Marioguy1
10.) Walkazo