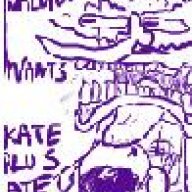 OH YEAH!!! WALUIGI TIME!!!!
Yeah.... as no one is giving me suggestions for games on the wiki, ill post something here. I just wanna know if there are games you think more people need to know about, or if you need to know whether to buy something.... tell it here! So far I have done: PMTTYD, NSMB, Wario World, SMB2, SPM, SMG, and YIDS. So, yeah. I need Suggestions. I have many from the GBA, Wii, and GC, but feel free to suggest any one.
EDIT: Added a poll. If you choose the Mario party or OTher option, please post which one you were thinking of.