Shmaluigi Kart: Double Dash!!
Wiki Administrator
Poll Committee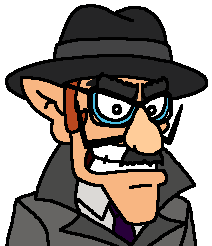 Shmaluigi
Well, if he's not going to answer any questions, then it's time to send this paint can to... back to the, um... Hm. Shmaluigi isn't so good with the quips.
Hopefully we're right about this and we get some good answers.
Vote: Goombuigi
.