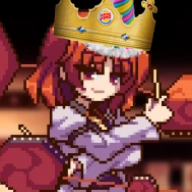 I love theming after games I have never played!
Forum Moderator
Chat Operator
Core 'Shroom Staff
Awards Committee
A few days ago, the staff of MarioWiki, Marioboards, and the official discord server banned the user Lord Bowser from all community venues. At the time, and with the information we had at the time, we considered a quiet ban was better for the victims of his offenses than making a large public spectacle. With the further information that has come out over the past few days, we now believe that making a public declaration is better for the community, in part by ensuring he never has a place in it again.
To summarize,
after we banned Lord Bowser for unwanted sexual advances against a few specific members, we discovered he was responsible for a four-year period of sexual harassment and grooming of members of the MarioWiki community.
Several people have privately shared their stories, and I want to say that I admire their openness and bravery in sharing this. For a more firsthand account, with permission, I'm sharing this open letter from 2257, who was one of the people personally targeted by Lord Bowser:
an open letter to lb honestly dude im going to be real with you. when you sent me your apology dm, i was thinking of replying telling you that like, i didn't think our relationship was that terrible. but i needed a while to process what had happened, and more and more information kept coming to ...

docs.google.com
I hope this makes it clear that not only is Lord Bowser never allowed back in the greater Marioboards community in any way, but that nobody here should interact with him - he is not trustworthy or deserving of sympathy, and constantly uses people for his personal sexual satisfaction, placing his own desires above their comfort and safety.
This thread will remain open for a couple days to answer any questions that might need to be answered, after which it will be locked to allow the community to begin the moving-on process.
Thank you for your time.
-
Superchao
, representing the Marioboards and Mariowiki community staff teams