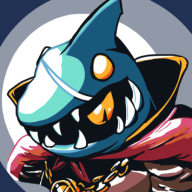 Do You Ever Yearn For The Soft Touch Of A Pancake
Core 'Shroom Staff
---
#16: Mario Party Advance
#11: Mario Party 10
#8: Mario Party 9
---
: Okay so the rest of the presentation is going to have the doodles get progressively higher quality until they're sitting around a table with like these really cool poses and shading talking about how there's only 4 maps in the game, are they sure they're not holding the maps off from the rest of them- and like, it's going to be scribble quality, it's going to be really pretty good, these are just previews of what's to come, I did them as a set and I'll insert the other missing games
: Well that does sound alright, did you finish it yet?
: No
:
:
: shit
: None of these drafts are going to work. They're all terrible. "And then they kissed after Yasuko rolled a 10," "her bosom sagged at the thought of getting the coin bonus star," what was I thinking? Awful
: I'm going to need a backup
: But last time I called nobody picked up. I can't go through that presentation setup again. There's only a few hours to go.
: I have to pull out the big guns....!
Even later than before, on the phone...
​
: Yes- No, I know they edited it in Britain
̶̡̨̬̖̰͌̎͒͌̀̀̓͜͝ ̸̡̡̧͈͓͓̭̮̻̯̠̜̳̓̀͊ͅ ̵̟̹͙̈́̓́̈̄͊͛͆̆̊̌̕ ̶̛̰̑͑͌͊̀̓͒̈́͗͛̈́̚͜ ̵̨̛͙͕̝͙̈̽̅͒͆ ̸̢̧̝̦̬̭̭͔̯̏̿̅̓̃̉̐́͒̎͌͋͋͜͝ͅ ̷̛̫̮̝̳͕̰̦̟̬͍͕̇̂̒̔͊͐͐̽̕ ̵̢̢̛̗̘̥͕̫̜̝̲̲̖̪͛̈̀̃́̏̒͆̆ ̵̧͈̗̘̹͈̝̓͋͑͛̽̑͂̏̀́̋̒̐̄͠ ̷̢̢̨̳̭̣̖̟͖̜̺̝̗̝̉ ̴̛͉̠̬͚̭̰̉̈͌̊͂́̔̎̿ ̵̨̥͙̋̄̃͊̀͛͝ ̵̪͓̹̣͈͉̩̣̫̉̆̂͜͝ ̸̧̲̘̩͍͚̭̠͍̠̰̹̣̃̎̑̄̉̏ ̵̧̝̫͖̫̤̖̭̣͉̍̉͋̋̆̅͋͐̕͝ ̸̻̦͙̠͉̹̦̉͋͂́̔͘͠ ̸̛̙̳̭̰̭̼̹̠̬̜͒̋̽ͅ ̴̡̨̛͉̠̖̼̳̫̰̒̓̐̽̓̎̑̈́̕͜ ̸̢̡̰̤͔͓̤̫̥͎̺̫̗̟̽̏͝ ̷̼͍̌͗̂̒͘̚ ̷̡͚̞̟̳̠̟͇̜̤͓͔̯̦̈́͛̏͑̃͐ͅ ̸̥̤̼͆̏͒̃̍ͅ ̶̨̛̮̟̝̳͇͓̺̦͈͉́͛̒̓͝ ̸̡̢̛̫̖̝̗͕̭̞̜̤̤͚̂͋́̒̔͜ ̸̧̨̜̮͓̹̯̭͖̳͙̯̹̃̔͂͑̍̿̈́̅̎̿̚͜͠͠ ̶͔̻͉͈͖̪̣͊̏͂̈͑̑̾̓̓̄̃̀̋̕ ̵̗̙̱͍͐̽̒͌͊͊͂͘ ̴̢̯͖͈͙̰̩̳͚͐̎̓͐͌́̒̕̕̕ͅ ̸̨̧̝̭̹͕̺̬̓́͂̑̓̀͝ ̷̢̢̰͙͗͂̂͂̆̊̆̈͌̎̈́̀͝ ̸̨̧̛̼̘͍̣͍͉͉̳̗̝͖̦̩͑͂̒̓̿͒̀̎̃ ̶̨̰̭̪͇̦̗͌͝ ̸̢̢̧̗̫̥͕̬̏̇̿̑́͛̚̚͠͠ͅ ̷̨̝̭̦̻̙̳͚̙̊͂̀̏̋̊̍͐̑͐́͒̌̐̚ ̸̮̃́̊͐͐́̉̓̀̾̕͝͝͝ ̶̨̗̭̗̳̫̀́̃̐͒̈́̏͝͝͝ͅ ̶͖̠̉͋̐͋̌̂̕͠ ̶̠̿̇͆̽̈́̽̌̄̚̕̚͝͠ ̸̲͙̯̼͉̺̦̖̩̉̅̈̏̀̾̄̀̍̽̈́ ̸̧̛̛̲͐͊̄̀͊̂͐́̚ ̸̡̫͖͒̄̾͒̊̀̇͒́̾̚͜͝ ̷̳͈͚͎͇͚̱̝̹̻̘̩̬̏́̔̂͝ ̶̧͍̖̝̩̦̪̫̙͕͖͉͉͖̭͆̈́̉̊̈̄͠ ̶̘̺̩̞̼̮̗͈́̾̅̈́̎̈͌͗̇͘͝ ̸̺͙̭̯̜͎̪̫͔͉̪̫́̆̀̃̉͝ ̴̡̩̫͚̘̲̲̦̒̓̓̈́̒͌̋̇̍͛̿̑͝͝ ̵͎̜̮́̓́͂̐͒̋́͘ ̸̨͇̮͕̬̻̰̫̱͙̰̣̐̎ͅ ̶̛̻̞̤̏̆̎̇̐͌ ̶̛̝̝̹͙̯͔̏͊̓̔́͠ ̵̪̞͓͈͔̣͆͆͂̏̏͌̃̒͐̈̉̿͘͝ ̵̬̙͓̦͕̰͙̦̟̘̅̈́̑̊̅ͅ ̶̛̳̞͆̔̈̾́̌̀ ̶͚̭̻̜̝͎͇̝̬̏̈́͗͒͆ͅ ̶̤͗͆̂̉̋̈̔̇͝ ̵̧̡̤͚͎̣̞̙̰̣̲͔̞̝̋̓̚͠ͅ ̸̡͈͈͍̗̬̗̩̯͓͉͖̗̄̄̂͒̚͠ͅ ̴̙̩̬̫̈́̂̂̾̎̄͑͐̈̋̇́̎̕͠ ̴̧̢̧͕͈̪̺̣̦̝̮͔̩͌͘ ̵̨̧̩̬͚̺̹͈͎͉̼͇̽̈́̄̈́̈́̆̊̔̐̐̚̚͜ ̵̯͔͓̮̘͖̦̄̑̑̓̓͌͐̚͝ ̶̧̹̦̻̫͔̪̼̻̺̟̬́̉̀͗̚͘͝͠
: Bro I know I'm sorry the americans are stupid meninists
̸̢̻̹̬̮͙̪͈͓̝͇̺͓̥͚͛̐͑̎̆͘̕͜͜͝͝ ̵̨̢̡̢̺̞͚̥͖̤̜̥͚̪͙̱̭͍̩̳̼̪̻̭͕͇̯̖̗̗̈́̓̽̔̋̀͆̑͋̕͜ ̸͔͇͓̣̲̲̯͈̖̖̥̫͇͍̻̲̝̃̃̽͂͂̓̿̋͛̆͛̏͗̾̾̀̋̎̑̒̏̆̅͘͝͠ͅ ̵̛̛̛̮͇̩̣̰̞̰̞̝̯̰̟͎̣̭̣̙̩͍̙̫͖̦͕͍͙̙͂͆̔̏̄̂͐̆̊̽̓̊̑͒̓͑̏̓̄̚͜͝͝͠ ̴̨̧̢͙̗̟̠͇͖̤͕̖̳̖͎̠̖̙͉͙͙͓͕̯̬̥̞̺͇̳͙͍͙̠͇͉̪̌͋̌̊̾͋̋̏̇́̉́̔̇̄͑̄̇̆̓̆̈́̑̌̇̒̚̚͝͝ͅ ̸̨̢̥̦̲̲̥̙͉̥̟͑́̓̋͒́̇̏̉́̃̀̿̓̆̽̂̊̂͆̏̿͗̌̌́̂̇͘̚͠ ̸̬̜̞̳͓̤̤͔̦͇͇̘͇͛̋͜ ̸̧̛̪̋̓ ̵̢̛̛͍̯͕͔͍͇͓̫̞̦̱͕̣̱̫̫͚̰͙͍̪̟̪͎̞͍̦̱̬̜̲͇̥̓̽̍̔̾̀̈́͛͊̃̓̎͛́̆̎̃̈́̆͗̾̋̚̚͝͠ͅ ̶̡̢̨̨̡͎̳͇̥͍̤̤͖͚̤̻̥̳̦̼̗͈̟͇͐̏̓͒͒̌̋̎̂͌̽͊͜͜ ̴̢̧̖͈̙̭̲̪͇͚̖̠̤͚̹̭̠͔̟͍̰̭̥̰̪͖̳͎͐̿̒̽̓̿̌̒̄̄͋̅͗̏̍͊̕͝͠͝ͅ ̴̧̢̤͓͈̖̝̻͚̰̠̗̮͙̦̙̪̮̞͍̻̗͈̲̬̥̠̖͈̰̜̥̩͈̲̊́̎̓̀̀̊̔̐̏̿̕͝ ̸̗͓͓̆̈́̚ ̷̧̡̡̛̛͓̙͉͓̳̲͚̜̱̗͉̥͙̩͕̳̩̹̘͉͈̯̫̯̐͆̈̄̉́̂͗̈́͗̈́͐̒̓̔͒̈̃̄̒̾̈́̕ ̵̧̨̢̡̛̛̛̥͍͈͍͎͚̟̳͎̪̠̈̐̓̈́̔̈́̊͆͆͑͜͠ͅ ̵̝̗̰̼͕̏̓͂͝ͅ ̵̡͎͔̫̣͈͇̘͍̥̳͙̥̜̰͙̩̻̭͙̞͓̌͊̍̊̓̈́̿́̑͋͆̏̓̒̽̃͑̈́̉̀̒̉̊̎̔̒̅͘̚̚̚͝ͅ ̸͚̭͇̄͛̊ ̶͓͋̾̈́̾̒͑͌͒̏̓̃̉̆̑͘͘͠ ̴̰̦̩̪̮͙̘̘̗̜̯̳̹̺̺̱̙̼̙̯̜͖͕̿̅͊́̀̍͒̈́̽͊̾̍͛́̐̌͋͌͆̌͒́͂̿̑̌̚̕͜͜͜͝͝͝ͅͅͅ ̵̮̲̣̖̬̦̝̫̜͙̆͗͑̏̍͌̇̉̽̈́̊͒͌̃̓͒̚ͅ ̷̢̡̧̲̻͖̻̥͈̭̻̳̮̖̟̤̘̖͓̪̤̫̜͇͈̬̭͕͇̣͕̬̺̔͊̔͛͋̈́̒̐̅̅̊̽͛̆̄̒̊̾̿͘̕̕͜͝ ̴̡̧̧͈̣͙̻̝̰̖͇̗̥͍͍̂̆̄̍̇̉͛̑̽̔̎̓̒͒͊͋͝͝ ̴̧̯̟̹̖͉̭̩̦͉̦̘̪̀͜ͅ ̶̨̢̡͎̜̗͚͎̘̟̝̲̱̙̦̲͎̝͉̞̮͖̮̥̗̳͈͈͚͇̝͕̞̈ ̷̨̛̥̯̞̲̱͖̥̰̫̪̬̖̪̫̩͎̹̟͐̀̓̃̇̂͌̂̎̀̌͝ ̶̧̫̹̬̞̬̭̬̤͔̟͓͛̀̽͊̑̄̐̓̒͐̓̾́̐̅̒̀̓̂͒͑̿̀̓̌̃͂̌̒̆͗̽̕͘̚͝͝ ̶̛̗̹̗̫̩̗̩̙̜͙͙̲̖̝͚̗͚̙̜̙̖͖̤̙͍̝̣̺͖̖̱̺͖̲̎̋͂̍̀̉̑̋̈́͆̑̏̃͐̉͐̐̈̓͌̑͋̔͐͛͜͜͝ͅ ̸̧̪͙̳̫̞̰͇̩̗͚̰͙̤͈̥̭̻͇̪͚͍̞̳͓̹͇̼̓̀͐̿͊̑̇̌̀͌̍̄͛̈́͆̏̓͗̿̽̈́̔͋̊͘̕̕͜͜͠ ̸̧̰̾̾̔̿́̋̌͋̂̑̅̀̃̃͋̂̎̑̈́̄̓́̋̂̃̀͊̑̕̚͠͠ ̸̡̧̦̥̜̦̣͚̤͕̥̠̲͓̹͔̤͔̜̬͖͚̬̺̤̱̦͍͔͎̰̱̖͇͖̿̒̏̄͌̇̽͜͝ ̷̧̘̠̫͓̮̣̹̲̖̻̪̙̬͓̣̠̠̦̥̊̈́̊̀̃̈́̃̂̂̋͆̄̔́̉́̔̈́̔͜͝͠ͅ ̶̧̠̠̘̹̘̰͕̬̰͇̠̺̹̗̦͍̣͉̎͑̏̐̇̀̒̃́̃͊̀̊͒̃̐̑̏͌̆̅͆͘͠ ̷̨̢͕̩̝̩̰̬̥̺̠̪̝̹̝̭̲͎̝͔̻̬̥̘͉̖͓͎͊̀͐́͐̅̈͆͗͛̀̀̌̆̄͌̄͐̇͗͑̍̀̌͆́̌͊͑͠ͅ ̷̧̧̢̢̹̙̥͙̤̤͓̩̗̰͈̞̙̯̭̘̞̪̱̮̻̹͚̼̣͖̰̮͉̔̆̋̈́̈͜ ̸̢̛̰͚͍̬͓̲̲̜̭̫̤̜̪͕̟͍̻͓̳̟̪͓̘̖̬͔͔͕̻̙̼̟͛͒͊̈̓̑̔͊̉̓̽̐̇́͐̆͋́̀̈́̉̇̔͛̂̌̈͋͘͘̚͜͝͠ͅͅ ̶̨̨̢̻̦͖̝͖͕̖̖̭̠͈̹͇̝̭͈̒̌̆̈́̊̋̄̾̆̃̚̕̕̕͜͜͜ͅ ̴̨̨̛͕̗̹̠͇̰͇̪̰̙͚̭͚͕͖̟̝͓̯͊̽̾̿̈́̀̋̆̇͑̎͐͑̾̅̄̐͒̏͌̋͝͠͠ͅ ̸̧̡̭̗̯̲̙͖̘̙̺̩̮͈̦̥̱͎̝̙̦̱̼̲͇̗͕͖̃̊ ̸̡̢͙͕̼͎͇͇͕̗̟̗̫̬̫̠̟̫͔̞̞͉̗̲̲̹̼͖͐̆̑̌̆̏͋̆͋͐̔͛͊̈̄͝ͅͅ ̵̢̨̖͓̲͔͈̠̭͇̦̗̝̠͖̩̗̺̝̖͈̙̘̬͑̀̓͂̈́͂̋͐͐́̄̀̾̈́͌̀̽̕͘͝͝ ̶̧̡̡̨̙̣̲̹̯̘͔̯̩̻̹̫̱͔͕͕̘̘̦̜̝̰̝̗͍̈́͑̈́͛͒͐̎͛͌̾͐̓͑̃̋̂̄̒̈́͒̊̈́̇̂̑̈́̽̏̿̚̕͠ͅ ̵̢̨̩͔̺̬̻̖̱̻͖̜͇͈̰̲͇͕̠̭̩̻͎͖̲̭̺̫̔̏̐́̑́̇͐̃͛̓͜͝ͅ ̶̩̗͙̠͇̙͙̭͔̦́̓͆̊̃̓̈́͛̀̽̿̾̽̈́͛̒́̐͐͗̕ ̸̧̨̧̜̗̥͍͖͙̲̞̣̯͇̲͖̱̋̍̊͐̽̿̋̐͐̃̈́͋͗̅̒́̽̐͌͘̚̕͘̕̚̚͘ ̵̨̡̧͍̖͈̜̖͓͖͖̱̱̗̗͓͉̪̲̹̫̭̲̤͛̇̍̒̋́̋̀̍͗̑̈̔͆̓̍̈́̿̒͛̈̉̕͘͠͠ ̴̨̫͖̠͇͈̈̔͊̉͗̒̎̍͑̏̓̀̉͊̈́̾͆̐̆̄̌̽̾̀̍̑̌̐́̏͘͘̕̚͝ ̴̖̘̤͑̓͑̍̎̊͒́̽͊̉̈́̐͋̈́̊̊̍͆̆͘ ̷̧̨̨͍͙̣̳̠̠̠͔̪̝̠͋͌̔̂̉̽̿͆̌͑̿̎̓̅̌͌͐̕͘͘ ̶̡̛̛̝͉͎͈̭̲̩͎̦̳͍̘̀͑͆͒̽̐̄̐̿̂̆̈́̔̽̓̈́̐̅̽̒́̔̄̀͑̐͑̀͘͘͘̕͜͝͠͝ ̵̧̡̨̛̗͉̠̣̣̱̤̣̗͙̩͖̫̟̜̗̬̭͙̲̀̓̒̆̾̒̈́́̂̀̇́̐̀͑͋̉̆̽͆͆̂͋͌͑̔̌́͜͝͠͝ ̴̡̛̜̜̬̼̱̹̳̹̦̜̺͚̹̠̭̲̟̽̀́͋̾͆̓͊͂̂̍̂̈́̾́̚͘͜͝ͅ ̸̱͕̦̱͍̺̏̋̀͑̆̂͊̂̌̈́̅̔͋̈́̏̏̋͊̓̕͜͜͜ ̵̝̳̞̗̪͈͈̳̾͋͋̉͑͛͛͒̄̈́̉͗̿̅̏̏̾̕̕͝ ̴̡̧̳̹͈̣̲͎͓̟̝͙̳̳̪͔͓̫̠͚̬̬͓̖̲͖͔͉̼̺̩̗̦̩͂̌̊͆̓͊̅̂̔̽̊̂͆͒̔̿̔̽̊͑̅̋́̆͛̔͛̽̀͋͜͝͝ ̷̧̢̖̣̖̘̱̫͇̺̭͚̘̬͖̯̝͔̩̑̈́̈́̀̆̎͑̈́̄̋͋̾̾̏͋̈̀̚͠ ̴̛̛̝͓̦̲͍̙͕̜̦̜̥͕̺̲̻̠̪̮̼̼̒̈́̔͐̿̍͋̓̽̍͌̂͛͒̋̒͑̊̈́͛̎̑͂̎̔̕͝ ̶̗͎̖̬͙̼͊͗̆̑͛̃̉́̊̐̍̀̕͝ ̴̨̡̧̥̭̤̱̬̼̯̫̣̯͍̦̹̤̤̼̼̗̣͙̖̖͕̘̯̱͕͎̘̪̼̭̮̆͐̌͛̆͠ ̴̢̡̙͍̬̮̺̻̠̠̭̩̟̖̖̘̥͚̜̿̈́̈́͋́̌̎̅̍͌͊̔̒̚͜͜͜ͅ ̵̹̘̮͈̩͇͙̼͕̰̫̤̘͉̗͈̯̳͇̩̝͛̈͛̾̀͌̂̾̒̈́̀͒̏̾̚͜͝ͅͅ ̶̡̠̞̤̞͕̒̔̐̆̀̎̆̂̄̉̉̇̂̃̚
: Okay I wont say bro anymore. Can you just help me get something written on time?
̵̞͑ ̷̬́ ̶̈́ͅ ̸̪͋ ̷͉̀ ̴͔̈́ ̴̯͝ ̸͚̽ ̸̹̚ ̴̬̿ ̶̞̐ ̷̛͔ ̵̦͂ ̵͉̓ ̸͙̔ ̶̞̓ ̴̣̊ ̴͚̈́ ̴͓̂ ̸̰̀ ̶̠̑ ̶̠̚ ̶̭͋ ̵̯͝ ̵͎͠ ̷̣̍ ̴͕̂ ̸͕͂ ̵̬͋ ̷̤̐ ̶̼͌ ̷̥̀ ̶͚͊ ̷̰͛ ̵̲̀ ̶̭̏ ̶̥̀ ̸͓̀ ̶̞͠ ̵̨̏ ̴̯͠ ̶̯́ ̶̘̏ ̶̗̌ ̴̞͑ ̶̠̚ ̷͔͊ ̸̮̍ ̶̲͆ ̴̳̇ ̵̧̄ ̸̙̔ ̶̟̚ ̶̟̐ ̵͔́ ̴̫̉ ̷͔̍ ̶̩͌ ̶͈̽ ̵͎́ ̴̖̒ ̸͔͝
: Yes okay I'll send an escape helicopter in a week jesus, I just need some words sent over about the top 3, they're going to kill me-
???: God FINE, I'll do it.
: Thanks
So much later that I got tired of making this joke
​
: Uhhh hello everybody and welcome to M18 Favorite Mario Party Game 2021, I definitely finished this one prior to the ceremony
: Nobody would have accused you of that if you didnt bring it up
: you got me there
: Allow me to dramatically read-
: Oh no
---
Read the CONTENT WARNINGS before READING THE FIC!! Jimin antis are PREVENTED from gazing upon this paper. That means you, you BEDSHEET FUCK!
WARNING: Drarry, Marioshi, microphilia (nonsexual), problematic age gap (18/17), incest (one-sided), cruciatus curse, pre-Durmstrang, darkfic



Chapter One: Lost on the Hogwarts express

It was another fine day in Mushroom land and Mario and his friends were sitting around listening to the latest BTS single on the grass outside Peach's castle. Suddenly they were teleported to a train and were knocked out but when they woke up they didn't recognize anything nearby.

"Where are we" said Mario. Mario was known for being on top of things usually but this was out of his league. He looked to his friend Yoshi for advice.

"It seems we're in a train" thought Yoshi. "I sense a powerful wizard here."

That's right, Mario pontificated. He knew that only wizards could do such a thing to them. However outside of some other schools in other countries Hogwarts was the only wizard school around. And it was definitely the only one with a train. They had to have been on the hogwarts express.

Luigi sat up from the bench on the train holding a strange white stick with buttons on it . "Brother" he explained "I woke up with this in my hand, do you know what it is?"

Peach looked at the three males and knew that they had no idea what was happening. So she steppd in to stay something. "That is a magic wand. you were chosen by wizards luigi"

Mario and Yoshi felt a bit jealous. Despite how close they were and how time stood still for both of them when they talked neither of them were selected to go to the wizard schools. But maybe now that they're on the train together there could be hope for them.

"W-w-w-w-w-well," huffed Luigi "I think my bro deserves it more-"

Suddenly they were interrupted by a door opening. A small strange turtle came out of the door and started to cackle at them, his face turning bright red as a tomato from laughter.

"You fools!!!" he screamed. "I'll turn this train tragic, this ticket sp*stic!"

"NO!"

Yoshi yelled and then he too manifested a wand, but he also had another thing next to it that looked like a nanchak (sp? Sorry to any of my Japanese readers!) and he used his powers to INSTANTLY cancel the turtle. He died immediately and exploded into snow fluttering down. It was a reflection of the power in yoshi's soul, the purity in his heart.

Mario said nothing but he looked into Yoshis eyes and he knew. He knew that he was the one for him. "Dont look at me like that you little weasel" Yoshi scoffed. "We have to get out of here."

Peach told Luigi to cast a teleportation spell and he did and they left to go on to the next area. [Author's note: I need to do research on Mario Party DS. Don't read this out at the ceremony!!]

Chapter Two: Pomona Sprout's greenhouse

Where are we now?? Luigi cried out. He didn't know just like his brother didn't know. It ran in the family sometimes even if they were smarter than most boys because they respected women.

Peach explains that they were in a garden, but because they were on the hogwarts express they were teleported to the greenhouse there. They'd finally made it to Scotland. but there was one problem.

They were all much tinier than they should have been. It was another curse placed on them (Reducio, Yoshi remembered from his dark arts studied and told them). How would they get out of this?

Peach stepped up. She was always eloquent and talent but felt that people only made her the ruler for her looks. She was determined to work past that stereotype and study very hard and earn her position. She was considered one of the smartest in the Kingdom. "We need to defeat that plant" - she countered , pointing to a very overgrown red thing that was drooling looking at them. "I may not have magic but I know I have smarts. That's why I'm going to defeat it."

Mario thought this was bad. He always respected peach and loved her platonically so that's why he didn't want her to die. He didn't have eyes for her soul and felt lost in the world but he'd be even more lost without her.

"Haha," Yoshi interjected. "What, did your mum instill that in you? You don't understand. Wizarding is the world of men, Princess," he concluded. He knew he was better than her and he knew that she didn't even like listening to BTS with them. She probably stanned EXO instead. She was all around a load of bollocks really.

Luigi had to be held back by Mario "You cant say that! What did YOUR mum instill in YOU you daft incel? I bet you've never touched a lady in your life--"

Mario was petrified while he thought "luigi dont" but then he looked up to the sky and saw someething fall down with a crack of thunder. Peach too got a wand but it was shaped like a long sword with a strange tip on top. Maybe a stylus of some sort.

"impossible" Yoshi said.

"No, it is possible, and I'll show you"

Peach used her magic to lift the plant 2.5 meters above the ground [convert this to feet later] and she threw it out of the garden and past the fence. Also she threw a bomb in its mouth with her other spells. They'd won. "Imperium leviosa," she mused, twirling her dress around with a flourish.

"Hmph", Yoshi sighed. "I'll show you. We still have somewhere else to go. I believe we're still stuck in the Mushroom Land cursed to fall asleep all because of that music you brought us." He had to admit Butter was a good song though. "We'll go somewhere else now.

Chapter Three: Super Hallowe'en Feast


Credit to ourstarlesscity on AO3! "Take her to the moon for me, okay?"

"W-what? Mario, no! Turn it off - why did i agree to watch this… m-movie? Mother, why are you laughing? This whole film is so fucking sad-" Yoshi wailed, flinging his arms around Mario and sobbing into his chest. "Oh sweet Salazar, I think I might die!"

"There, there," Mario soothed, patting Yosho back. He sent Peach an amused grin over the top of his husband's ducked head.

"Princess… What have you put your son and I through? This wretched teleneviser-" Harry hid his snort at Ligi' mispronunciation of television and resumed soothing his distraught husband.

"It's just a movie, Draco, it's okay." Mario whispered.

'It's not! What if my imaginary friend is dying in a messed up ball pit in my head because my brain is broken!" Mario smiled at Yoshi.

"Your brain's not broken, there's nothing to be worried about, my love." He laid a soft kiss on Yoshi's head and hugged him closer - as amusing as this is, he hated seeing his husband cry.

"Mario?" He looked up at Peach. "Perhaps it's time for you to put your husband to bed while I care for mine," she smiled, running her hand through Luigis' long hair.

Mario nodded.

"We'll see you… soon? When Yoshi's not sad anymore."

"I will forever be sad Harry! "

As the green flames envelop him and Yoshi, he smiles to himself because, really.

There is no one in the world he could love more than his husband.

Mario and Yoshi teleported to Kamek's Board in super mario party with the others and they were almost blinded by the light there. It was nothing but bright yellow colour all around. How could anyone live like this?

Not helping things was that Mario was jealous - everyone else was selected to be a wizard except him. Yoshi was selected because he was kind and loving beneath his exterior - he cancelled that awful Death Eater after all, just blew him to bits - and Peach clearly deserved it because of her skill. His brother was a no brainer too but he was too scared to use his magic because he'd been worried of killing someone. Mario wanted it to be his time soon but maybe he'd have to confess his feelings to yoshi first.

"Wait," Mario interjected. "There's no board host here. No bosses. All I see are buildings and those blue spaces. Lots of yellow."

"That's very observant. That's because we killed him on the train. He's dead, Harry."

No -

Mario turned around. That was Luigi's voice. Luigi laughed at him and pulled out his wand, now turned into a different similar looking buttoned contraption. "I bet you didn't expect that, big bro."

"Luigi why?" Peach pleaded with him. Tears welled up in her eyes as she knew what was happening once more but couldn't accept it in her heart.

"I'm tired of being the second fiddle to Yoshi always! You never loved me after he came into our lives bro! That's why I cursed us to come here. We're all in a dream and I'm going to get rid of you here and now."

'Luigi it was never about that! I never loved you like that! Gods above you're so below my level and that would be such a problematic relationship that I can't," Mario choked out.

"That's what I mean!" Luigi readied his wand with a killing curse. He pointed it at Mario and prepared to fire.

Yoshi jumped in front of Mario at the last second "Oh no you don't you little fuck!" He was hit, struck dying to the floor, but he didn't instantly die like all the others.

"Yoshi, no, God," Mario cried, wetness streaming onto his mustache. "I always loved you! Don't you fucking die on me!"

"Mario, it wouldn't work," he laughed in pain. "I'm 17... you're a year older... it never would've worked. What would the masses have thought?"

"Just because you're one year below doesn't mean our love isn't real!!"

Mario shouted to the heavens and he, too, was blessed with magic. It was a red controller like his evil Brother Luigis was, but luigi's was in black. "No, that's not-" Luigi said, interrupting himself.

Mario put yoshi down on the ground as he slowly passed away and readied his own killing curse at Luigi. "You took him away from me!"

Luigi put his hands up to his face to shield himself but it was too late. He, too, was cancelled by those who needed to be cancelled. No justice existed in the world, as it was controlled by men's rights activists, just as it always had been.

"It's done."

Peach put her hand on Mario's shoulder. "What are you going to do now?"

"I'm going to honor Yoshi's memory and live on. I'm going to go to Durmstrang and learn the dark arts."

"Let me help you there then."

Mario and Peach did wake up eventually and they were all alive including Luigi and Yoshi, but for the time being Mario went to Durmstrang as he said he would while Peach went to Hogwarts to refine her craft. She graduated top of her class and got the prettiest student award.

[Author's note you went over the amount of words you paid me for so I'm ending it here. Pay up bucko!!]

~Fin~

​
| | | | |
| --- | --- | --- | --- |
| #​ | Nominee​ | Number of votes​ | Percentage of votes​ |
| 1 | Super Mario Party | 272 | 15.52% |
| 2 | Mario Party DS | 227 | 12.95% |
| 3 | Mario Party 8 | 226 | 12.89% |
| 4 | Mario Party 2 | 180 | 10.27% |
| 5 | Mario Party 6 | 132 | 7.53% |
| 6 | Mario Party 3 | 126 | 7.19% |
| 7 | Mario Party 7 | 102 | 5.82% |
| 8 | Mario Party 9 | 94 | 5.36% |
| 9 | Mario Party 4 | 90 | 5.13% |
| 10 | Mario Party 5 | 72 | 4.11% |
| 11 | Mario Party 10 | 70 | 3.99% |
| 12 | Mario Party | 50 | 2.85% |
| 13 | Mario Party: Star Rush | 36 | 2.05% |
| 14 | Mario Party: Island Tour | 30 | 1.71% |
| 15 | Mario Party: The Top 100 | 28 | 1.60% |
| 16 | Mario Party Advance | 18 | 1.03% |
Total Votes: 1753
results table design (c) pidgey 2015, probably
---
Waluigi Time is up next with M13 - Favorite Level Theme!