Business Yoshi: Paints! Cool color paints right here! Paints!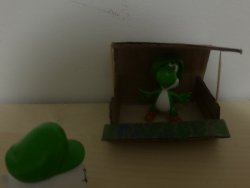 Business Yoshi: Oh hello Booguette. Want some paints?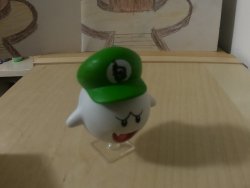 Booguette: Paints? First it was power-ups, then insurance, then tacos, and now PAINTS? How many businesses do you plan to have? And why cool color paints?
Business Yoshi: Because the new shroomfest is cool colors vs warm colors and now Superchao's paints only sell warm colors. And Waluigi Time needs somewhere to buy his purple!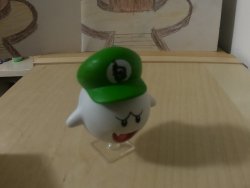 Booguette: Then why do you have a magenta roof?
Business Yoshi: ........um......Because when I painted it I only had blue and green and it's hard to make your own purple. Anyway...
Business Yoshi: Would you like to try out our newest color, Weegee Green?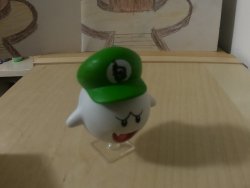 Booguette: No, and WT's going to destroy you If you don't make Waluigi Purple a color.