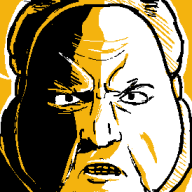 from deltarune
Core 'Shroom Staff
Awards Committee
Poll Committee
Hint Hunt
Featuring - Paper Mario: The Origami King
Guest Starring - Super Mario Odyssey
Banned - Super Mario 3D World + Bowser's Fury
​
Hello again, hunters. If you played 2018's
Super Mario Odyssey Hint Hunt
, you're probably aware of the 13 Hint Arts placed in various forum posts. These puzzles provide you with some sort of clue towards a location to find, ready for you to take a picture of and then send to me (in exchange for a big smile).
Now, surely you want EVEN more of these peculiar puzzles. "13? Is that it?" you say, fondly looking back at memories of the artful ARGs. "I need to experience more of these disorienting directions! And ones of a relatively similar difficulty, too!"
Well, you're in luck (maybe). I'm remixing the event and updating it to fit our latest action-adventure RPG, because everyone loves riddles!
What is a Hint?
A Hint is a puzzle, of which the answer is a specific location within Paper Mario: The Origami King. To complete a Hint, you must first solve the puzzle (which can take some time), travel to the location you think the Hint points towards, and then take a picture of that location! The content of the Hint can be a picture, a written note, or a strange mix of a bunch of different mediums. Quizzes, Picrosses, Videos, and such. There's a lot of variety to cater to different mindsets and sleuthing abilities.
The Rules
*On
June 12th
, I will publish 6 Hints here in this thread, notifying the players who have signed up.. They would vary in complexity, from clues akin to normal Hint Arts, to puzzles with multiple steps. This ensures that players can choose how much they want to challenge themselves, while still offering simpler clues for those who want to go for easier points.
*One week in (
June 19th
), I will add extra clues to every Hint, giving you an extra push in the right direction. The extra clues will depend on how well the players have been doing on that Hint.
*In total, the players will have two weeks to interpret the clues/puzzles, find the location, and take a snapshot of it to send to me as their answer. So, they'll have until
June 26th
to send everything in.
*Once the deadline hits, I will mark the answers and award correct answers with points after this deadline. 3 points for an exact answer within the first week, 2 points for getting the right answer after the bonus clues have gone out, and 1 point for making some progress but not getting the specific answer I'm looking for. (If you're not sure about an answer but want to send something in anyway, tell me your thought process for the solution you've arrived at. It may help your case for scraping some extra points.)
*The players will have an intermission of sorts to think about what they've done, and consider the consequences of their actions. I will distribute the other 6 puzzles on
July 10th
, and the players will have another 2 weeks to solve them. Same format as last time, and the deadline is
July 24th
. Again, I'll mark the answers shortly after that and award correct answers with points.
*Players will be ranked by how many points they scored, and smiles will be given out accordingly.
*There may be Hints based on other games. Points earned for these hints are scored separately, and will not go towards your final score. Think of it as a bonus round.
How to submit answers
You have a few options for doing this. I'll accept any clear image of the answer you have in mind. So, you can take a screenshot of the answer and upload that to the internet, to copy and send to me here.
Or, you could just use a phone or other camera to take a picture of your Switch, so long as it's easy to see the game screen. This may be easier if you have no options for transferring screenshots to this forum.
Or! You could take a screenshot on your Switch. If you have an SD card inside, you can save the image to that card, and then put the card in your computer or phone to upload here. You have quite a few options for transferring images of the game to this forum!
All things considered, PRIVATELY MESSAGE ME the answers you have (via this forum, or Discord, whatever is easiest), whatever the format! If I catch you publicly sharing answers, I will feel really sad. And then you'll feel sad. This should be avoided at all costs!
There may be more puzzles than 6 per round! I'm saving some bonus puzzles as tiebreakers, in case I need to break a tie between two or more exceptionally efficient hint hunters.
Current Hints
ROUND 1: THE ORIGAMI KING
BONUS CLUE: It's just the location I'm looking for, not a specific event. Don't worry if you can't get the other characters to match up with the hint.

-

-


⠀ ⠀ ⠀ ⠀ ⠀ |

-

-


|

-

-

BONUS CLUE: Same as the bonus clue for Hint 1.
BONUS CLUE: I want a SPECIFIC location. Think fractal.
BONUS CLUE: People had a lot of trouble with the Shovel Knight themed question last time, but that's not the case here. I'll have to make it harder next time!
(There's no bonus clue.)
BONUS HINTS: SUPER MARIO ODYSSEY
Where might I find the garb of one Mr. Flintstone?

BONUS CLUE: It's a genuine question.
"Now, for your driving practical test, we will start at the entrance to the Slot Machine building. Please face East.

Take the second right.

Great! Now, take the first left.

Follow this road, whatever twists and turns it may throw at you. Turn right at the end of the road.

Awesome work. Now, keep on going. I'd like you to head left at the Y junction.

Keep left, and stop at the first four-way junction you see.

Park your vehicle on the dark grey patch! It's got some right angles, you'll know when you see it."

BONUS CLUE: Not much else I can say. You'll know if you're right if the dark grey patch matches the description.
BONUS CLUE:
A lot of you have figured out what the number means, but it's not just that. Colour is important!
The thread?
But x must be a positive number, of course.
The post?
Take the year the first Hint Hunt was launched. Then, append a certain number. This number must be the square root of the product of 149 and 596. This is all you need to know.
Now please, I ask of you. Can you reduce this content into simple text? Yes? No? It matters not. Or does it? I only seek the answer to the question found uponce pressing the third Spoiler in this sequence. Please, I beg you. I need this riddle solved, or I may face death.
BONUS CLUE: Formatting for forum URLS:
There's a couple of red herrings in this one. Strike through the riddle!
Finally, I'm not deducting points for using a calculator or online tool to solve these numbers. Maths isn't for everyone, after all.
Sign Ups
If you sign up, you will receive notifications on new hints, clues and other game announcements! However, signing up beforehand is not required to play. If you see a Hint and want to solve it, go ahead! Anyone who sends me an answer will be counted in as a player. That being said - please post in
bold
if you do want to formally sign up to this.
Hooded Pitohui (Sleuth name: Noirus Flambére)
Lakituthequick (Sleuth name: Cumulogumshoe)
Kirbyo (Sleuth name: Pippersquawk)
Goombuigi (Sleuth name: Cloverson Smith)
Toadgamer (Sleuth name: Johnson Squared)
FawfulTheGreat64 (Sleuth name: Gravelygrime 2)
Ninelevendo (Sleuth name: Gourdly Gravle)
Last edited: