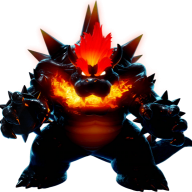 The idiot who puts things in the wrong board.
Michael Jackson became a cultural icon in pop and got money and owned his Neverland Ranch. He sold more albums of Off the Wall and Thriller than any artist did before him, making him King of Pop. He became big. Same with Madonna and her albums, earning her the Queen of Pop. Same with Britney Spears and Baby One More Time, earning her Princess of Pop. This is like my logic.
You do realize those are nicknames right? It's not like they actually became rulers of anything. Thats not even remotely how that shit works.