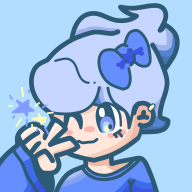 Purr-fect day, isn't it?
Banned User
Rules:
Nothing inappropriate.
E. Gadd can't die.
E. Gadd's lab can't be destroyed.
Only videogame characters.
Only mini stories (max. pages 5).
There can be part 2 of a story (but no cliffhangers).
You need to put name or icon of the character that's talking.
If you have a thought, write it like this.
You can claim up to 6 characters (E. Gadd cannot be claimed)

Enjoy!
Last edited: