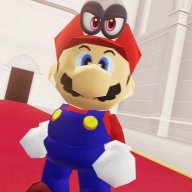 Plumbing my way into your hearts since 1985
BEFORE YOU ASK I DIDN'T THINK ABOUT THIS RANDOMLY Just because I don't fit into the other new roleplay. I actually had this idea for a few months now!
Welcome to The Anarchy Roleplay. I know it's anarchy but there are a few rules that will keep this from turning it Argue fest 64.
1. Welcome to Anarchy! The first rule of Anarchy is we don't talk about anarchy
2. Don't steal other's characters.
3. Nothing inappropriate. Two characters can be married but that's as far as it goes.
4. If you don't like how things are going here. You can always leav
Have fun. Yes godmodding is NOT allowed please use it wisely.
Last edited: