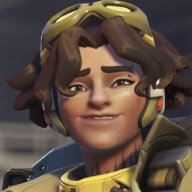 I got a feelin' we ain't in Brooklyn no more.
Rules:
1. Keep it to Paper Mario characters (SPM is recommended), OCs are okay if justifiable. I'll sometimes allow exceptions, but PM me first.
2. No godmodding, powerplaying, etc.
3. Basically stick to the general rules that BLoF posted.

-RP time-

*Mr. L storms out of his room, his face red with rage*

Mr. L: WHO. RAIDED. MY. UNDERWEAR DRAWER?!?!
Last edited: