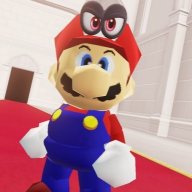 !Weege wegge weege!
Banned User
Hello!!! Welcome to Bowser's space station!!! There are some rules
1. Do not kill off others charaters, it takes 3 people to revive but the creator can do it at any time
2. Anyone can use

.
3. Nukes are allowed, Lets go!!!
LORD Farts a lot Bowser!!! Nukes are coming WUNN!!!


Quick!!! To the airship in space!!! WAHHH!!!!

HELP THEM IN!!!
Next person is the attcker!!!
Charater list
[quote author=Claimed Charaters]
Lord Bowser =N/A
Koopa =HEROWALUIGI
Darknut =HEROWALUIGI
??? Someone =YFJ Yoshi Flutter Jump
Flora =The Terminator
White Lightning =The Terminator
Flora II =The Terminator
Luigi =Star Lord[/quote]