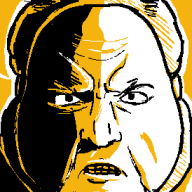 And It Don't Stop
Core 'Shroom Staff
Poll Committee
Hi there, hunters. If you've played Super Mario Odyssey, you're probably aware of the 21 Hint Art pieces scattered around the various Kingdoms. These puzzles provide you with some sort of clue towards the location of a Power Moon, buried in the floor for you to ground pound 'em straight into your Moon collection.
Now, surely you want more of these peculiar pictures. "21? Is that it?" you say, fondly looking back at memories of the artful artworks. "I need to experience more of these disorienting dot-pngs! And trickier ones, too!"
What are the rules?
*On
July 10th
, I will send out 6 puzzles to the people who signed up. They would vary in complexity, from clues akin to normal Hint Arts, to puzzles with multiple steps. This ensures that players can choose how much they want to challenge themselves, while still offering simpler clues for those who want to go for easier points.
*The players will have two weeks to interpret the clues/puzzles, find the location, and take a snapshot of it to send to me as their answer. So, they'll have until
July 24th
to send everything in.
*Once the deadline hits, I will mark the answers and award correct answers with points after this deadline, with bonus points going to the people who solved the hints first.
*The players will have an intermission of sorts to work on any Awards Presentations and to watch the Awards Ceremony. I will distribute the other 6 puzzles on
August 20th
, and the players will have another week to solve them. Same rules as last time, and the deadline is
August 27th
. Again, I'll mark the answers shortly after that and award correct answers with points.
*Players will be ranked by how many points they scored, and tokens will be given out accordingly.
(A quick note- I've stated that there will be 6 puzzles per batch, with a total of 12 puzzles for the entire event. This may be subject to change; if I can make more than 12, I will, but this is a minimal estimation of what I can do within the time I have.)
What makes this trickier than the regular Hint Art?
There's going to be a bit more sleuthing this time round, perhaps even outside of the game. Most images wouldn't be simple abstract maps or cropped screenshots of the location. Some of them might not even be traditional images! For example, one puzzle could have you piece together a URL to a video containing the location, or another might require a search across this forum for a hidden message.
How will players be ranked, and how many tokens can I get?
I'll award 2 points for a correct answer and 1 point as a bonus for the first person to solve each puzzle. Once all the points have been given out, I'll distribute the tokens according to the point totals.
Sign ups? Got suggestions? Questions? Post 'em here.
Sign Ups
*Shy Guy on Wheels
*Luigi64DD
*Fawfulthegreat64
*Lakituthequick
*Nabber
*Roller
*Epic Nitwit
*Koops
*Toadgamer
*Hooded Pitohui
*Lord Bowser
*Super-Yoshi
*YoshiFlutterJump
*GBAToad
*Turboo
*Meta Knight
*Fantanoice