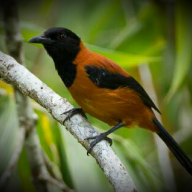 The Blade Which Will Defend the World
Core 'Shroom Staff
Awards Committee
Raregold and Pitohui's Gen VII Pokémon Tournament
​
This year, we're offering a tournament for the Generation VII Pokémon games. Players of
Pokémon Sun, Pokémon Moon, Pokémon Ultra Sun,
or
Pokémon Ultra Moon
are welcome to join the tournament.
​
The Basics: What is this Tourney?
​
-This tournament will be
Swiss-style
.
-Rounds will be
best-of-three.
This means the first to win two matches wins.
-All battles will be
Single Battles
-Rounds will last
one week.
You will have that time to plan and have your match with your opponent. See the scheduling section for more details.
-Pokémon will automatically be set to
level 50.
--This tournament will be handled through Challonge, the tournament page can be found
here
. This page will be updated as we receive new sign-ups and the tournament progresses.
Rules: The Technical Details
​
-
You may not have duplicate Pokémon on your team. For purposes of this tourney, regional variants are considered distinct.
--To clarify, you may not have two Skarmory, two Alolan Exeggutor, or two Kanto Exeggutor on the same team, but you may have one Alolan Exeggutor and one Kanto Exeggutor on the same team.
-
You may not have duplicate items on your team.
-
You may not change the team that you submit to us at any point during the tournament.
-
Mega Stones and Mega Evolution are banned.
As many Mega Stones were distributed over the Internet, we are keeping the ban on Mega Evolution in order to keep everything fair to all players.
-
Z-Moves for the eighteen basic types are permitted, but species-specific Z-Moves are banned.
In other words, you can use the Normalium-Z, Waterium-Z, and so on, but Decidium-Z, Snorlium-Z and the like are not allowed.
Buginium-Z
Darkinium-Z
Dragonium-Z
Electrium-Z
Fairium-Z
Fightinium-Z
Firium-Z
Flynium-Z
Ghostium-Z
Grassium-Z
Groundium-Z
Icium-Z
Normalium-Z
Poisonium-Z
Psychium-Z
Rockium-Z
Steelium-Z
Waterium-Z
Aloraichium-Z
Decidium-Z
Eevium-Z
Incinium-Z
Kommonium-Z
Lunalium-Z
Lycanium-Z
Marshadium-Z
Mewnium-Z
Mimikium-Z
Pikanium-Z
Pikashunium-Z
Primarium-Z
Snorlium-Z
Solganium-Z
Tapunium-Z
Ultranecrozium-Z
--The basic type Z-Crystals are permitted because they are freely available during regular gameplay, but species-specific Z-Crystals were often distributed over the Internet or are exclusive to
Pokémon Ultra Sun
and
Pokémon Ultra Moon.
-
No items, Pokémon, forms, or moves exclusive to Pokémon Ultra Sun and Pokémon Ultra Moon are permitted.
--Don't worry too much about this, as if you comply with all of the other listed rules, these should not be a problem. Nevertheless, we include this for reference.
--
Banned Moves
--
Banned Items
--
Banned Pokémon
--
In addition, Partner Cap Pikachu, Ash-Greninja, Dusk Form Lycanroc, and all Totem Pokémon are banned.
-
Evasion-raising moves are banned for relying too heavily on luck. Evasion-raising items and abilities are permitted.
-
Swagger and Flatter are banned for being unsportsmanlike and luck-based.
-
No hacked Pokémon are permitted. To clarify, this means any Pokémon must only have moves and abilities which it can obtain through normal gameplay or official events.
-
The following Pokémon are banned:
Articuno
Zapdos
Moltres
Mewtwo
Mew
Raikou
Entei
Suicune
Lugia
Ho-oh
Celebi
Blaziken
Regirock
Regice
Registeel
Latias
Latios
Kyogre
Groudon
Rayquaza
Jirachi
Deoxys
Uxie
Mesprit
Azelf
Dialga
Palkia
Heatran
Regigigas
Giratina
Cresselia
Phione
Manaphy
Darkrai
Shaymin
Arceus
Victini
Cobalion
Terrakion
Virizion
Tornadus
Thundurus
Reshiram
Zekrom
Landorus
Kyurem
Keldeo
Meloetta
Genesect
Aegislash
Xerneas
Yveltal
Zygarde
Diancie
Hoopa
Volcanion
Cosmog
Cosmoem
Solgaleo
Lunala
Necrozma
Magearna
Nihilego
Buzzwole
Pheromosa
Xurkitree
Celesteela
Kartana
Guzzlord
Poipole
Naganadel
Stakataka
Blacephelon
Marshadow
Zeraora
Participation and Sportsmanship
​
We really want this tournament to be fun for everyone involved, so, in addition to the technical rules above, we want to set out a few additional rules which will ensure everyone has the best experience possible.​
-
First and foremost, be respectful to other players, the hosts, and anyone involved in this tournament.
We also ask that you respect other participants' time.
-Truancy has been an issue with this tournament in the past, so we are introducing a few new rules to try to cut down on this.
If you sign-up, please remember that you are expected to be an active participant.
--We understand that things happen and life gets in the way, and we don't expect you to make this tournament your first priority. That said,
if you know that you won't be able to battle during a round or something comes up which will interfere with your ability to participate, please let the hosts know as soon as possible so we can work with you and your opponent.
We will do everything we can to see if a battle can be set up or otherwise accommodate you.
--
Radio silence will be punished.
While we understand things come up,
do not completely disappear without saying anything to the hosts.
This is extremely rude and inconsiderate of other participants' time. In addition, it slows down the whole tourney.
---If a participant disappears for over a week without contacting the hosts or making a reasonable effort to explain their absence or work with the hosts, we reserve the right to replace them and/or withhold their tokens at the end of the tournament.
-If a participant disappears during a round or cannot battle even with attempts to accommodate them, they
will take a 2-1 loss for the round.
This is not a punishment, but an attempt to keep the tourney balanced and moving forward on time for other participants.
--If you feel you will miss more than a single round, please consider allowing a replacement to take your place.
-
Participants who break the rules may be punished by the hosts or, in severe cases, recommended to the Awards Committee.
-
Please contact the hosts if you have any questions, concerns, or comments.
We are here to make this an enjoyable experience for you, and are happy to help with anything which may come up.
--We understand that there are a lot of technical rules, so please feel free to ask us any questions about your team or what is and is not allowed.
--In addition, we are happy to help accommodate participants should anything come up.
-
It is the duty of the hosts to treat all participants with respect and to assume good faith.
-
We encourage participants to send us battle videos
so that we can review matches and ensure everyone is following the rules. That said, we understand that there are problems with poor connections and limited time online, so
we will not require that you send us battle videos.
--
Please use common sense with this; make a reasonable effort to send in videos but don't stress over this if you cannot.
-This tournament will
begin on the first of June and end on the twenty-second of June.
-
There will be four rounds, each lasting exactly one week. The first round will begin on the first of June at noon EDT (UTC-4).
--We have designed the tournament so that participants should have ample time to schedule and have their matches. In addition, all participants should have at least one weekend day in each round.
--Each Friday serves as a transition day during which the hosts will finalize the brackets and pair up opponents for the next round. All information will be posted no later than noon EDT.
-We understand that this tournament is early and short. We are trying to avoid conflict with the KG and Awards Presentations as much as possible. We also wish to avoid having this tournament drag out too long.
-To sign-up, please post your
Mii name, in-game name, your Friend Code, and your time zone with UTC offset.
-
Please tell us if you would like to sign-up as a participant or replacement.
-
You must send your team to the hosts no later than three days before the tournament begins.
--
Tell us the species of the six team members you will use, any items which they will hold, and their movesets.
---If you have concerns about ensuring your team complies with the rules, please send it early and we will review it for you. We can tell you any changes you would need to make.
-
If you do not provide all required material by the time the tourney starts, you will be removed.
It simply isn't fair to delay the entire tournament when others have sent in all the required information on time.
-
We would like a minimum number of eight participants for the tournament to happen. We will cap the tournament at sixteen participants.
Instructions for Battling and Posting Videos
​
Taking inspiration from Meta Knight and Packy's Tournament last year, we're providing instructions on how to connect with your opponent and upload battle videos.​
To Battle​
-Exchange your 3DS Friend Code with your opponent and register each other.
-Start your game and open the menu.
-Click "Festival Plaza"
-Once you are in the plaza, turn on wifi by clicking the wifi symbol in the bottom right of the touchscreen, then follow the instructions to connect to the internet.
-On the bottom screen click "Battle", then Single Battle.
-Find your opponent on the guest list and select them.
-Your opponent then will need to accept the battle request.
To Upload a Battle Video ​
-Start your game and open the menu.
-Click "Festival Plaza"
-Once you are in the plaza, turn on wifi by clicking the wifi symbol in the bottom right on the touchscreen, then follow the instructions to connect to the internet.
-Walk into the castle and walk over to the computer at the front.
-Click on the computer, then click "View Battle Video"
-Click on "Make A Battle Video Public" on the bottom screen.
-Select the Battle you want to upload, and click the upload button on the bottom screen.
-Follow the instructions and be sure to record the code for the video and send it to
Raregold
or
Hooded Pitohui
via PM.
| | | | | |
| --- | --- | --- | --- | --- |
| Username | Mii Name | In-Game Name | Friend Code | Time Zone |
| Stargazing | Stargazing | Sasha | 0362-2552-7619 | EDT (UTC-4) |
*Names in blue indicate that we have received your team.
​