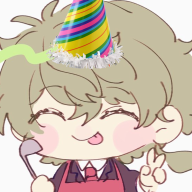 miss sara it seems i'm stuck on marioboards.com
Wiki Administrator
Chat Administrator
Awards Committee
Former 'Shroom Staff
Re: Potential Closure of the Mafia Board

GBA ninja'd me as soon as I got off my butt to start typing this reply but yeah. I don't think it's bad to be hopeful, I'm more in favor of shelving the board still but all-in-all the MHG needs to go even if the board doesn't, I think. Mafia just doesn't need that level of moderation and policy-making anymore; I've never seen their staff board myself but I can imagine it's pretty dead.

And yeah, that's basically what I was saying earlier re: Elimination. There's no chance of it coming back because there's nothing to spice it up at all. Mafia can still have variations to an extent even if we've played a ton of them.