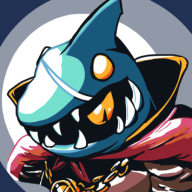 Do You Ever Yearn For The Soft Touch Of A Pancake
Core 'Shroom Staff
--
'Shroom Article
--
'Shroom Headquarters Map (contains descriptions!)
--
Lounge Thread
Case 1
Case 2
Case 3
Case 4
Case 5
Case 6
Case 7
Case 8


The Killing Game is a forum game inspired by the visual novel series Danganronpa. It is similar in many ways to Mafia, but the freedom given for night actions and opportunities for role-playing are far more extensive.

Each player is assigned a role, which has its own unique traits, 'Stats, Forbidden Action, and Ultimate Talent. Ultimate Talents have a variety of powers and perks that are exclusive to a single player.

The Killing Game uses a day/night system. During Night phases, players send PMs to the hosts (Meta Knight and GBAToad) detailing what they plan to do for that night. This can include attempting to kill someone, visiting as many rooms around the mansion as they like, using their Ultimate Power, or quite literally anything they please; this last option is what sets this apart from Mafia games, as there's no real limit as to what you can do... as long as it doesn't break the rules of both this game and the forums, of course! As such, roleplaying is strongly encouraged in the Killing Game. After everyone has sent in what their night plans are, and after a brief Intermission phase, they will receive a PM from the host summarizing what they did, along with anything they might have seen or heard.

During Day phases, if someone's attempt to kill someone else succeeds, the victim is found dead at the beginning of the day phase, and the killer receives a token prize. The goal of the killer is to cover up the fact that they did it, while the goal of everyone else is to correctly determine the killer. Players do this by providing accounts of what they saw during the night, along with any sort of evidence they might have on them or witnessed. After a while of investigation, the Class Trial begins. In the Class Trial, players may vote on who they think the killer is; the player with the most votes will be executed (lynched). Players may switch votes as many times as they please, though ties will end in a random lynch between those tied.

If the killer is correctly identified and lynched, all players who participated in the event will receive a token prize. If an innocent player is lynched, however, the killer gains additional tokens for successfully covering up their murder. In both cases, the game continues with day and night phases.

The Killing Game is a free-for-all game; there are no teams, factions, or alliances to start off with, but you are free to create some amongst yourselves of course. Remember, though; the game will only end when just one player remains!




--- All

Night

phases will last 48 hours, with no extensions. Players need to PM Meta Knight and I with their night actions during this period.
--- There will then be an

Intermission

phase of 24 hours wherein Meta Knight and I will determine the outcome for the next day, and send out results. This may be extended or shortened depending on special circumstances.
--- Finally, there will be a 24 hour Day phase where investigation of the previous night's murder occurs both in this game thread and in #mwiki-killing-game. An extension may be requested, but this requires a majority vote from active players.
--- The Class Trial Thread, which is where voting takes place EXCLUSIVELY will be opened halfway through a Day Phase.





Please be respectful to other players. No overly crude, grotesque, mean-spirited, or otherwise inappropriate comments or actions.
No cheating. Cheating is defined as exploiting host-exclusive or otherwise private information or knowledge (such as rolecards that aren't yours and haven't been publicly revealed, as well as player PMs that aren't addressed to you) to give yourself an unfair advantage against the other players.
Do not fullquote your results PM. If everyone were to copy-paste their results as is, or claim they were copy-pasted, the mystery would be ruined and you can easily save yourself from suspicion. Similarly, do not simply change pronouns and post the results PM as is with the new pronouns.
Daily activity is a MUST for this game. We are willing to be lenient for occasional inactivity, but constantly avoiding the thread and not sending in night actions will give us every reason to replace you with someone more willing to commit.
Unless special conditions apply, only one kill attempt per night will succeed.
If no one submits a kill attempt during a night phase, a random player will be lynched, and the game will immediately go into the next night phase. Things that occurred in the previous night phase, however, will still apply.
An IRC channel on irc.darkmyst.org (#mwiki-killing-game) created by Lord Bowser for discussions pertaining to the Killing Game will be used again. However, please avoid major developments there, as not everyone is on IRC; save those for the forums instead.
During both day and night phases, players must be careful to avoid their Forbidden Actions, or something terrible will happen to them!
A new system for determining the success of a nightkill has been implemented: 'Stats! These are individual role modifiers that affect your ability to perform night actions! Please read our article to learn more about how these change the game!
Due to the complexity of the roles in this game, please AVOID full roleclaiming or rolefishing (baiting people into giving you their role). We will permit revealing Ultimate Powers and Forbidden Actions unless otherwise stated, but nothing else!
Sweeping (large-scale instant searching for evidence) is no longer a mechanic in this game.
Fingerprinting (uncovering fingerprints without forensic science) is no longer a mechanic in this game.


'Stats

In the vein of D&D, these are individualised role modifiers that allow for a more logical approach to determining who receives the successful kill each night. Each role receives 'Stat values between 1 and 5, and these will affect that players night and day actions.

The list of 'Stats is as follows:

- 'Survival Instinct: Affects your ability to protect yourself against threats.
- 'Social Influence: Affects your ability to influence others, and get them to do what you want.
- 'Strength: Affects your ability to engage in physical activities and your susceptibility to physical attacks.
- 'Scheming: Affects your ability to create/use elaborate weapons and plans effectively.
- 'Stamina: Affects your ability to move around large distances in the building without looking tired.
- 'Stealth: Affects your ability to move around the building without being noticed, and your ability to hide evidence.
- 'Sleuthing: Affects your ability to investigate unusual things during the day.
- 'Situational Awareness: Affects your ability to investigate unusual things at night.

To give an example of how these modifiers might help us determine which kill is successful: a player with a 'Strength stat of 1 and a player with a 'Strength stat of 5 both decide to bludgeon separate players to death in the same night. Both murders have their own means of disposing evidence, and are both "possible". Without stats, this kill would be randomised, but with them, we can logically assume that the player with the higher 'Strength stat would be more effective at bludgeoning someone to death than the player with the lower stat. Other factors come into play here as well: the player with the higher strength stat might have low 'Stealthiness, and as a result the player with high 'Situational Awareness in the next room over might hear a loud crack in the middle of the night. This nuanced statistics system allows us to decide which cases are worth exploring and what evidence players can uncover.

Another benefit 'Stats provide is ease of accessibility for sending in night actions, as they give you a pretty fair estimation of things your character should be able to achieve without having to resort to pages and pages of nuanced evidence hiding unless you wish to do so. Of course, these 'Stats don't necessarily lock you into playing a certain way. A player with low 'Scheming can still set up an elaborate rube goldberg machine of death and still successfully murder. The 'Stats simply allow the hosts to determine the nightkill in a more logical way.

Elevator
The elevator is a new edition to the Killing Game. When used, the elevator will allow anyone who calls the button to access floors B1F-2F without having to use the stairs. This gives an advantage to players with low 'Stamina stats, who would otherwise look tired if they kept climbing the stairs, but also minimises movement for all players. The elevator's Motor Room is kept to the left of the elevator on floors it is present, but is inaccessible to all players. A power outage prevents use of the Elevator.

Keys
Over the course of the game, a selection of secret keys will become available to players, which will allow them to access certain parts of the headquarters. A list of keys, and their availability, is as follows:

---

Crimson Key

- This key unlocks the Broom Closet on B1F and Closet on 3F. All players who survive Night 2 will be given a copy of this key from Monopoochy.
---

Amber Key

- In the headquarters lies a single Amber Key which unlocks the Mushroom Vault present in the Back Room on B1F. Its whereabouts are currently unknown.
---

Gold Key

- This key grants access to the Printing Press and its connected rooms on B1F. All players who survive Night 4 will be given a copy of this key from Monopoochy.
---

Emerald Key

- Five of these keys are up for grabs for people who can solve a variety of 'Shroom related quizzes in the Casino. Access to these quizzes will become available on Night 2.
---

Cobalt Key

- This key grants access to the Barracks. All players who survive Night 6 will be given a copy of this key from Monopoochy.
---

Amethyst Key

- This key grants unlimited access to the security footage present in Records Room. This key is actually a password, and has only been written down once in the headquarters.
---

Hope Key

- This key unlocks the final room in the Killing Game: the Chapel, and its connecting room. It is given to those who prove themselves worthy of great hope and survive Night 8.
---Despair Key - This key grants access to the safe in the Tokens Office, and is only given to the winner of the Killing Game.

Rainy Nights
Occasionally, the Headquarters may become shrouded in gray clouds during the day. This signifies that the next night will be a Rainy Night. During rainy nights, access to the Roof is forbidden, and players who wander into any of the outside areas of The 'Shroom HQ (this is denoted by a Gold Star in the descriptions) will become soaked, causing a number of new observations/clues to be formed.

Double Murder Nights
Occasionally, the Headquarters may become shrouded in dark red clouds during the day. This signifies that the next night will be a Double Murder Night, wherein up to two players can die in the same night. Beware!






It is now

Day 0

! Confirm your roles in this thread when it opens, and the game will begin in 48 hours!

​