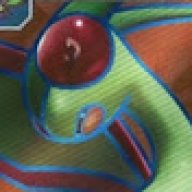 Everything that drowns me makes me wanna fly!
So because Yugioh I
Completely changing it's rules
, I figured having another YGO tournament would just be too confusing. Hence, I decided to instead do a Binding of Isaac: Rebirth Tournament. Last night I had someone bring it up in the Awards Meeting and there was a couple of questions, so here is a Q&A of said questions and concerns.
Do I have to have Afterbirth+?
No, in fact this is going to be Afterbirth only, which that is a DLC to the Binding of Isaac: Rebirth, but from what I've been seeing most people who have Rebirth also have Afterbirth. And since Afterbirth+ is controversial and much less common, we're just not going to use it at all
Will this be PC or console versions?
Because of how the differences between PC and consoles differ I have to make this tournament on the most common platform, which is PC
How will the tournament be scored?
Binding of Isaac has a scoring system based on numerous things, to which I will explain in more detail if enough people are interested in joining. Now my original plan was to take screenshots of your score at the end of your seeded run. However, if you win the run, it immediately goes into a cutscene and never brings out a score screen making screenshotting your final score literally impossible. However, I found a solution that will solve this, and the biggest concern with this tournament.
How is the tournament going to be balanced?
I know not everyone has everything unlocked, which definitely can put one at a huge advantage or disadvantage. However, there is one thing built into Afterbirth that will allow everyone to be on equal ground regardless of progress and will allow to screenshot your score. That would be the
Daily Runs
. Every day, there is a randomly generated run to a random endboss with a random character that is the same for everyone who attempts the daily on that given day. It will work if you don't have a specific character or item unlocked. If people are ok with this decision, what will happen is that we would all agree on a day where we can take 20-45 minutes (average length of a run) and do the Daily Run and make sure to screenshot the end final score and post it or send it in to me.
I think that's all I have to address, but if you have anymore questions or concerns, just ask.
Players:
1. DragonFreak
2. Lord Bowser
3. Mariofan169
4. Stargazing
5. Meta Knight
6. 4td0