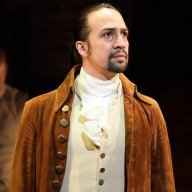 Talk less, smile more.
Core 'Shroom Staff
Hey all!

So with a now Official Mariowiki Discord and with Awards Mafia garnering a significant number of sign-ups, I came to thinking whether it would be possible to one day host a mafia game on Discord. Unlike IRC, Discord allows for all chat messages to be viewable, even if you're offline (so when you access a Discord chatroom, you are able to view any messages during your time offline; if that makes sense). With the ability to create different chats that could be used as the main mafia game and then another as a mafia quicktopic, I definitely think there are possibilities to proceed with utilizing Discord as a means of hosting Mafia, and in that route, possibly revive some of the activity with the game.

Let me know what you guys think, and if you think this would be possible or impossible or if you have any ideas. I think this is a really intriguing possibility and I think Discord can do the trick, but I'm curious to see what you guys think.

Thank you!!