do you ever yearn for the soft touch of a pancake
Core 'Shroom Staff
​
Because we are secretly a
Fire Emblem
forum and Intelligent Systems has finally figured out a way (competently or not) to give us 1v1 Online Matches to battle with our anime lords, there's no excuse not to host a
Fire Emblem Fates
tournament!
What is Fire Emblem?
...why did you click on this thread?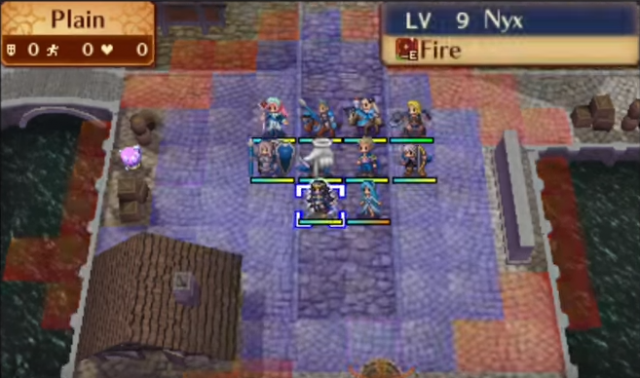 Fire Emblem
is a strategy JRPG developed by the aforementioned Intelligent Systems that features a complex battle system where you control an army made from a varied cast of colourful characters and battle on many different maps and terrains, all the while trying to defeat some kind of EVIL.
Fates
features a branching story path where you can choose to kill your siblings, kill your siblings while regretting your decision, or join Smash. It also features an online mode which will be the focus of this tournament.
Online Mode?
yes
Fates
also features an online 1v1 mode wherein you can choose a team of 5 characters/units and go head-to-head against another player on a variety of low-level maps, some featuring terrain alteration. The fun part about this is that you can watch each other take turns and move units in real-time, so it's like chess if chess had weapon matchups, 14-year old 1000 year old dragons, magic tomes with godawful pronunciations, Takumi, etc.
However, like all Fire Emblem games, some units are definitely better than others, and it's incredibly hard to balance a game where each unit has a plethora of skills that can make or break the game. From my own experience with the game and with some research from other sites that have hosted Fates tournaments, I've decided on a draft rule set that is detailed below. This is entirely subject to change and I'd love some input from people who want to participate in this tournament to ensure it is fun, while also balanced. I can also host an 'anything goes' shitfest if that is what people desire, but for ease of being able to fairly award tokens I'd prefer if we had some restrictions on units.
Restrictions?
stop that
Here is the list of rules I posted in the tourney thread, with some modifications I've just considered. THESE ARE SUBJECT TO CHANGE/INPUT FROM PLAYERS SO PLEASE POST THOUGHTS IF YOU WOULD LIKE THIS TOURNAMENT TO EXIST
--- Rounds will consist of a best-of-three 5v5 online match between two players. Map selection will be worked out later, but there will be no random positioning, 5 minute decision time, Eternal Seal leveling allowed, Handicap on.
--- Swiss system will likely be implemented, though I'll need to figure out how to do that.
--- You get one team for the tournament. When you sign up publicly in the thread, you'll need to privately PM me your friend code, team name, which game (Birthright, Conquest, Revelations) you are using, units (indicating the classes, level and ranking they have, as well as which ones you have used Boots on). This is the info that will be shown to your partner when I send PMs for battling. Items/Skills need not be provided (maybe), but do note the restrictions I've given below before you start teambuilding.
--- No forged weapons, simply too much of a hassle to balance properly.
------ Odin might be the exception to this rule if I can figure out which weapon he can have, maybe an E rank +1 weapon with a name.
--- Character-specific weapons (Yato, Raijinto, Seigfried, Fujin Yumi, etc.) are allowed.
--- Rods/Staves are allowed, but only two rods from these four are allowed on any one team at a time: Freeze, Hexing Rod, Rescue, Silence. Bifrost shouldn't be an issue since afaik it doesn't work online.
Skill and unit restrictions will be applied:
--- No bond units, logbook units, Einherjar units, or amiibo units. My reasoning is that not everyone can obtain exact replicas of these units easily.
------ For this reason it is important that you tell me which game you are using as there are units exclusive to each.
--- Only two pairs of boots are allowed per team, and they must be on separate units (please declare which units have boots when signing up)
------ If you're not sure which units you've used boots on, Boots increase movement so if the movement of your character is higher than its base Mov stat (sourced online), that would count.
--- Duplicate classes (i.e. 2 ninjas, etc.) are allowed, as well as any legal combination of skills a unit has access to. However, only 3 units can share the same skill (so your whole team can't have Counter, for instance).
--- That being said, some skills have restrictions.
------ Lethality, despite its low hit-rate, is banned.
------ Warp is banned. Witches get out.
------ Replicate is restricted to one unit of the Mechanist class only (might change this to allow any class if people want it).
------ Galeforce is restricted to one unit of the Dark Falcon only (again, this is subject to change).
------ Only one Hoshidan Trust or Nohrian Trust skill can be used, it must be on Corrin and Corrin cannot have Replicate.
------ One Breaker (e.g. Lancebreaker, Tomebreaker, etc.) ability per unit.
------ Using illegitimate skill combos or enemy-exclusive skills on any unit will result in the player being disqualified.
--- I might consider banning DLC units (Dread Fighter, Witch, Ballistician, Dark Falcon) altogether since afaik not all of them are available to PAL regions yet. Anna also, since that DLC is not out yet either. I want unity and fairness to be a priority in a game where unity and fairness is non-existent lol.
whoa slo w down ther ebuddy?
nothing stops this train
THIS THREAD EXISTS TO GAUGE WHETHER IT WOULD BE WORTH SETTING UP A TIME FRAME/TOKEN DISTRIBUTION FOR A FATES TOURNAMENT USING THE RULES GIVEN ABOVE.
(give or take)
please post here if you would like this to exist otherwise I will discard this thread, be slapped with Bölverk and sent to my room
anton gave me permission to post an interest thread btw so this should be alright, i hope