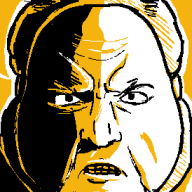 And It Don't Stop
Core 'Shroom Staff
Poll Committee
splatoon
hell yes
Aight, welcome to the first Splatoon tournament, where the freshest

s can battle it out with paint guns!
RULES:
General:
*It's pretty simple. Since we currently have eight sign ups, then you guys can just play matches for tokens in the Private Battle Mode. The more matches you win, the more tokens you'll get.
*Teams will be randomised, so there's an opportunity for everyone to play with/against everyone.
*Even if you lose all of your matches, you'll still get tokens!
Instructions:
1. When you sign up, make sure to PM me your Wii U Friend Code.
2. I'll send out everyone's codes so that you guys can organise lobbies.
So come by, sign up, and stay fresh!