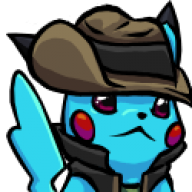 God I'm good at being an owl
Retired Wiki Staff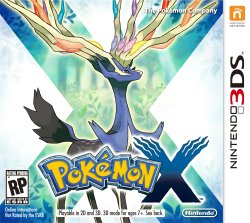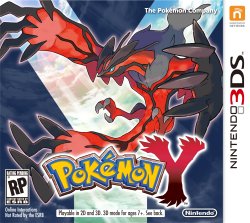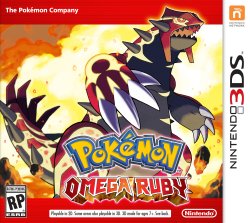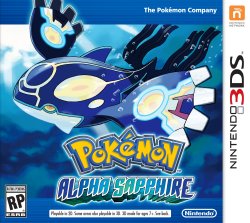 G'day there, mates. This year, me and my adorably overweight friend,
Packy
, have spent a long time talking over cups of berry juice, pondering the secrets of the universe and when the fuck Stooben will write a song about Packy's amazing arse, where we got an amazing idea. What if we hosted a
Pokémon
tournament... TOGETHER?! It was unheard of, completely revolutionary... could it even be done?! Yet we tried, and here we are now, hosting a tournament for the Generation 6
Pokémon
games; specifically,
X
,
Y
,
OmegaRuby
, and
AlphaSapphire
.
THE CHALLONGE PAGE FOR THIS HERE TOURNAMENT!

----
RULES AND REGULATIONS

FORMAT

The tournament will be [url=https://en.wikipedia.org/wiki/Swiss-system_tournament]Swiss style
, to ensure everyone is able to play as many games as possible. Last year, the tournament was Elimination style, which forced players who lost in the lower brackets out of the tournament completely. That's no fun. With this format, everyone should be able to get a fair go.
Rounds are a Best of Three. Whoever wins Two matches in the round wins.
The tournament will be Single battles, meaning each player will have a team of Six Pokémon each, with only one in play at a time. We want to dedicate all our efforts into this format to ensure it's as organised and fun as possible, but if there is enough demand, we can host a smaller Doubles side-tournament as well.
Sign-ups will run until June 30th, with the tournament proper hopefully being held between July 1st to July 30th. Exact time frames will be determined to best suit the participants of each individual match, but keep in mind that we do expect some degree of effort on your part to keep things timely and running smoothly.
Pokémon will be set to Level 50 for the tournament. Don't fret, this just means any Pokémon you have that are over or under level 50 will be automatically rounded to level 50. Easy as sin.
RESTRICTIONS
No same Pokémon can be used in a single team. So for example, you cannot stack your team with six Swamperts or whatever. Diversity is the spice of life!
You are restricted to one team line-up for the whole tournament. What you register with us is what you have to make use of for the entire duration of the tournament. Choose wisely.
No Pokémon can hold the same item in a single team. So for example, if you have a Skarmory holding Leftovers, you cannot also have a Slaking holding Leftovers in the same team.
No Mega Evolutions allowed. Due to compatibility issues and the struggle with more Overpowered Megas such as Mega Lucario, Mega Kangaskhan, or Mega Blaziken, we decided a blanket ban would be best. Maybe Sun and Moon will fix that, but whatever, it is not to be in Generation 6.
The moves Swagger and Flatter are not allowed for being unsportsmanly and frustrating. Likewise, all Evasion-boosting moves are banned for being overly luck-based and difficult to counter without a forced switch-out move. Evasion-boosting abilities and items are still fine.
Absolutely NO hacked Pokémon are allowed. If you are found out to have any hacked Pokémon on your team, you will be instantly disqualified from the tournament, and may suffer harsher discipline from the Awards Staff.
The following Pokémon are banned from the tournament:


Articuno
Zapdos
Moltres
Mewtwo
Mew
Raikou
Entei
Suicune
Lugia
Ho-oh
Celebi
Blaziken
Regirock
Regice
Registeel
Latias
Latios
Kyogre
Groudon
Rayquaza
Jirachi
Deoxys
Uxie
Mesprit
Azelf
Dialga
Palkia
Heatran
Regigigas
Giratina
Cresselia
Phione
Manaphy
Darkrai
Shaymin
Arceus
Victini
Cobalion
Terrakion
Virizion
Tornadus
Thundurus
Reshiram
Zekrom
Landorus
Kyurem
Keldeo
Meloetta
Genesect
Greninja
Aegislash
Xerneas
Yveltal
Zygarde
Diancie
Hoopa
Volcanion
INSTRUCTIONS
Provide your Friend Code to your opponent and add them to your Friends List so you can play with each other. If you are not shy about revealing your Friend Code, you can post it in the thread publicly and we will add it next to your name on the sign-ups.
On the "Player Search System," click on "Internet" on the top. Connect to the Internet.
Upon connection, tabs with "friends," "acquaintances," and "passersby" will appear. Your friends will appear under the friends tab, naturally.
Select the friend you are battling with under that tab, and select battle.
Once the rules for the battle comes up, keep it on "Normal Rules". You will be following a mixture of Normal Rules and Flat Rules as imposed by us, the hosts.
Leave "Number of Players" as "Two-Player Match" and leave the Handicap off.
Select Confirm.
Select Yes on the next screen.
You do not have to use Game Chat, so that option is completely up to you all.
Save your game on the next screen.
Once you connect, review your Pokémon list or bag if necessary. Make sure to follow all the restrictions we've put in place, or else you will be disqualified. Once you have done that, choose "BATTLE, START!"
Select all six of your Pokémon in whatever order you would like and hit "confirm."
​