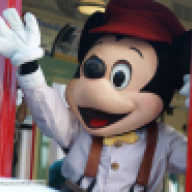 Oh boy! Haha!
Core 'Shroom Staff
Retired Wiki Staff
Hello everybody!
As was announced (
The_%27Shroom:Issue_110/Opening_Statement
) in this month's edition of The 'Shroom, Crocodile Dippy and Stooben Rooben are resigning from their positions as of Issue 111. We will be accepting applications at this time to fill these positions, and the individuals selected from this process will begin as staff members in time for Issue 112.
The following positions are open:
Director of Critic Corner
Director of Strategy Wing
Here are some general points you will want to address in your application:
Introduce yourself and indicate which position you are interested in
Tell the Core Staff why you believe you would be a good choice for the job
Provide any information you feel is relevant or makes your application distinguished (such as community experience, work on other projects, etc.)
If you are interested, send a message to both
RandomYoshi
(Sub-director) and
Tucayo
(Statistics Manager). Thank you!