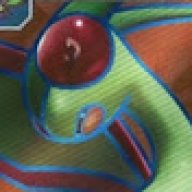 Everything that drowns me makes me wanna fly!
Hello everyone, welcome to my third annual Yu-Gi-Oh Tournament. Last year was even better than the first with ten participates and really good duels.

This year we are not using Dueling Network. Konami put a Cease and Desist on it, so using it will no longer really be viable.

However, luckily there are some other options, options that may actually be favorable by many. This tournament we will be using YGOPro, and automatic dueling application. Unlike Dueling Network where you would have do many actions manually, YGOPro will do many actions for you. Plus you cannot do any actions that's against the rules so that would drastically cut down on accidental cheating.
To Download:
1.
Go to this link and press download through browser
2. After downloaded unzip the file and the application should be inside the folder.
To find participants on YGOPro:
1. Make sure you both use the same server. There is USA and Europe server.
2. In the top right in the server there is a host button. Someone will have to host. Don't change any of the settings except Duel Mode, which you can change from Single Duel to Match if you want.
3. It is recommend to be password protected with a password that's easy but no ordinary person would know (example: mariowiki, bros, dragon)
3.1 If it is password protected, make sure the one not hosting has "show locked rooms" box checked in the lower right corner.
4. The challenger finds the host and the host will initiate the duel.
SIGN-UPS:
1. DragonFreak
2. Yoshin
3. Marowak
4. Freakworld
5. Vocal Beat
6. Meta Knight
7. Crackin
8. LN1
Rules (PLEASE read!):
1. Your must adhere to the official TCG banlist. When constructing your deck, or looking at your deck, cards with a "no" symbol cannot be used. Also, cards with "1" or "2" on them mean you can only use that NUMBER in your deck. Also no using Anime-specific cards, marked on the application with [anime] listed after the name. For a complete list we will be using the April 2016 banlist found
here
2. We will be using the format TCG/OCG, meaning that we will be using the TCG format but you can use OCG only cards. If you don't know what that means, it's ok, as long as it complies with the above it should be fine.
3. All methods of summoning are allowed.
4. Matches are best two out of three
5. You must use the same deck throughout the tourney. No adding cards, removing cards, or siding between duels.
6. Exodia, Lock-Down, Burn, and Deck Out decks are banned. They are cheap decks and take away from the spirit of Awards
7. The tournament will be in Round Robin style, meaning that everyone will duel everyone else once.
Questions, concerns, or comments? Please tell/ask me and I'll be happy to answer.
Good luck duelists!
[size=15pt]DragonFreak
Yoshin: 1
Marowak:
Freakworld: 1
Vocal Beat: 0
Meta Knight: 1
Crackin: 1
LN1: 1
Tie Breaker: 2
Total: 7
[size=15pt]Yoshin
DragonFreak: 0
Marowak:
Freakworld: 1
Vocal Beat: 1
Meta Knight: 1
Crackin: 1
LN1: 1
Tie Breaker: 0
Total: 5
[size=15pt]Marowak
Yoshin:
DragonFreak:
Freakworld:
Vocal Beat:
Meta Knight: 1
Crackin:
LN1:
Total: 1
[size=15pt]Freakworld
Yoshin: 0
Marowak:
DragonFreak: 0
Vocal Beat: 0
Meta Knight: 1
Crackin: 1
LN1: 1
Total: 3
[size=15pt]Vocal Beat
Yoshin: 0
Marowak:
Freakworld: 1
DragonFreak: 1
Meta Knight: 1
Crackin: 1
LN1: 1
Tie Breaker: 1
Total: 6
[size=15pt]Meta Knight
Yoshin: 0
Marowak: 0
Freakworld: 0
Vocal Beat: 0
DragonFreak: 0
Crackin: 0
LN1: 0
Total: 0
[size=15pt]Crackin
Yoshin: 0
Marowak:
Freakworld: 0
Vocal Beat: 0
Meta Knight: 1
DragonFreak: 0
LN1: 1
Total: 2
[size=15pt]LN1
Yoshin: 0
Marowak:
Freakworld: 0
Vocal Beat: 0
Meta Knight: 1
Crackin: 0
DragonFreak: 0
Total: 1