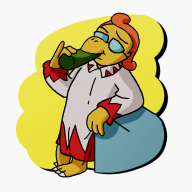 kero?
Chat Administrator
Core 'Shroom Staff
Awards Committee
This, along with a bunch of other topics coming out about now, is to help brainstorm nominees and determine the fitness of the award idea.

Please use this topic to lob things into over the next couple weeks to see if we can turn a lump of coal into a diamond.



This award would effectively replace Favorite Galaxy and SM3DW Level, etc.