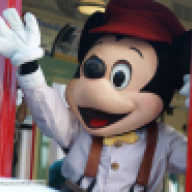 Oh boy! Haha!
Core 'Shroom Staff
Retired Wiki Staff
Don't get left behind! From posting new editions to constantly running events and contests, The 'Shroom is always doing
something
. We have several ways for you to stay up to date on our publication's latest news! Updates will be posted in this topic as well (see the "Forum" point below).
Social media:
Subscription:
Forum - Click the "Notify" button that is next to "Reply" directly toward the upper-right area of this post. Notices will be sent to the e-mail that your Super Mario Boards account is registered to every time an update is posted.
E-mail subscription (alternative) - If you are unable to use the above method, simply enter your e-mail address into the form and receive updates in your inbox!