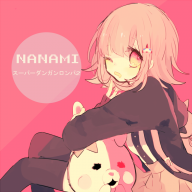 Sweden? More like Memeden.
Chat Operator
Retired Wiki Staff
~~~Roleless Mafia III~~~​
Hello everyone, it's your
least
favourite Vanilla Townie lover Pi, here to give you this new and exciting instalment of Roleless Mafia! In this game, the only powers you will have is your vote. There shall be no Cop checks, there shall be no Doctors, there shall be no other gimmicks — only voting and pure Scumhunting. Don't worry, though, despite the game only having the most rudimentary of roles, it will still contain many unique twists and turns! I'll be aiming for anything around 21-27 players, though getting 27 would be optimal. Whilst playing a massive game like this might sound like a massive undertaking, remember that the more players sign up, the more twists this game is allowed to have!
This game will not start until the minimum amount of sign-ups have been met and Awards Mafia V and 'Shroom Mafia III have ended.
A sample Vanilla Townie Role PM has been provided.
Vanilla Townie
Hello, [player], and welcome to Roleless Mafia III! You are a Vanilla Townie. Your only power is your vote.

Win Condition
You win when all threats to the Town is eliminated and there is at least one pro-town player alive.
A sample Mafia Goon Role PM has been provided.
Mafia Goon
Hello, [player], and welcome to Roleless Mafia III! You are a Mafia Goon. Your only power is your vote. You also have a QuickTopic, accessed here [QuickTopic link]. Each Night, you may also administrate a Nightkill.

Win Condition
You win when the Mafia outnumber or equal everyone else and there is at least one member of your faction alive.
Now, as always, we need some rules. They read as follows:
As usual, you cannot quote your Role PM. You may paraphrase it, but you must not directly quote it.
No Outside Communication: if you are to partake in discussion about the game, this needs to happen in the game thread.
No Daytalk: the Mafia may not communicate in their QuickTopic during Day phases.
Hammervotes are in play. If a majority of all alive players vote for one player, the phase will end prematurely, and the voted player will be lynched immediately.
If a Hammervote is not reached by the end of a Day phase, the player with the most votes will still be lynched.
You may vote No Lynch, but it will lose in a tie.
If two or more players are tied in votes when the Day phase ends, there will be no lynch.
Each Day phase will last for 24 hours, with two extensions available each Day phase. Each extension extends the phase by 24 hours. The phase may only be extended if five players request it.
Each Night phase will last for 24 hours, with no extension available each phase.
To vote, type Vote: Pi, and to unvote, type Unvote. You may also type ##Vote: Pi to vote, and type ##Unvote to unvote.
If you are dead, you are given one death post, which is to contain no information about the game at all. After this, you are expected to keep quiet and not post in the thread.
Activity quota: if you are inactive for eight consecutive phases, you will be modkilled.
Additional Rules That Apply During Duels
All normal rules apply, except it is forbidden to vote No Lynch.
When challenging a player to a duel, type Duel: Pi or ##Duel: Pi. If you wish to cancel your challenge, type Withdraw Duel: Pi or ##Withdraw Duel: Pi.
To accept a duel, type Accept duel: Pi or ##Accept duel: Pi, where 'Pi' is exchanged with the player whose duel you are accepting.
Once a duel has started, it will last for 24 hours, and when the duel has ended, so too will the Day.
Once a duel has started, all votes will be reset.
During duels, everyone who is not duelling may vote, but only on the two who are duelling.
Each player has 3 duels to use. 2 of these must be done through normal means, whilst the other 1 may be used to instantly duel another player.
Should a duel end in a tie, then the Day phase will resume as normal, as if the duel never took place.
Sign-ups
0. π
1. Freakworld (Emmett Brown)
2. Smasher
3. Nabber
4. Stargazing
5. Nysic (Marie)
6. NEXandGBX (It's the Great Pumpkin, NEXandGBX!)
7. Chibiki Daisy (Maka Albarn)
8. Mariofan169 (Soul Eater)
9. MrConcreteDonkey (Greg Universe)
10. NSY (Lucina)
11. Shoey (King Knight)
12. Rocker64 (Kimberly Hart)
13. Packy (Chloe Beale)
14. Stooben
15. Meta Knight (Marty Mcfly)
16. FireEevee (Sylveon)
17. Baby Mario Bloops (Lapis Lazuli)
18. banjonator1 (Fox Mulder)
19. Glitchy
20. Lily x (Tooru Oikawa)
21. Aregularforumuser (Shuu Tsukiyama)
~~~Minimum sign-ups~~~
22. GutsehMan (Paul Heyman)
23. QuizmoManiac (quizmo)
24. Roy Koopa (JG Wentworth)
25. GBAToad
26. GabbyHayes (Female Soldier)
27.
~~~Maximum sign-ups, everyone after this will be a replacement~~~
Replacements
1. Icemario (Muffet)
2.