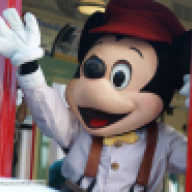 Oh boy! Haha!
Core 'Shroom Staff
Retired Wiki Staff
As stated on the wiki's page:
Back in September 2009, Ralphfan posted the idea of doing the

Ultimate Character Tournament

— a series of polls in a bracket-style "tournament" to determine the best character from several video game series. Originally, it was supposed to coincide with the anniversary festivities in 2010, but due to skepticism from the committee, the project was supported by The 'Shroom instead and became more closely affiliated with the publication. Planning meetings were held throughout the last few months of 2009, and the event ran from January 2010 through August 2010. It was considered one of the first major events that The 'Shroom had ever sponsored and was widely successful, pulling in hundreds of votes for each poll that was posted.

Five years later, The 'Shroom staff has decided to host a second Ultimate Character Tournament to coincide with the fifth anniversary of the event and the 100th edition of the newsletter! Several major changes have been made, though, in order to make it a truly

ultimate

character tournament:

Planning meetings were scrapped in order to set the event up quickly and efficiently. Instead, Super Mario Bros. created the bracket with advice from the Core Staff, and will be the manager.
The list of "tournament participants" (characters) has been streamlined from 234 participants to 72 participants in order to maintain focus.
Whereas the focus of the original tournament was mostly on the ''Mario'' series, the event has been expanded to include major characters from 30 different franchises.
This is the topic to discuss the Ultimate Character Tournament 2015! When updates are posted to the wiki, I will also provide them here. You can comment on the tournament, share how you feel about prior results, and predict who you think will win each bracket. So go ahead, post away!
Updates: