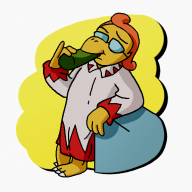 kero?
Chat Administrator
Core 'Shroom Staff
Awards Committee
This topic will be used for general discussion regarding tournaments, i.e. questions, announcements, etc. Please state here if you'd like to host a tournament or volunteer for any that need some help, or PM any of the AC Staff, and we can help begin planning with you.
This OP will also be updated with the most important information.
The 'Shroom has graciously offered their hand in helping tournament and event hosts advertise their things. Any format will be accepted, but here is a
past example of a tournament ad as a special section
, but other ideas can be a posting in ltq's Anniversary Announcements, an image or listing in Pipe Plaza, or whatever else.
You can contact
SMB
or
Edo
for further questions or to submit your ad or idea.
Idea
Working on it
Confirmed
OK'd