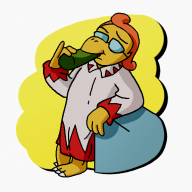 kero?
Chat Administrator
Core 'Shroom Staff
Awards Committee
Full Schedule will be made available to all Awards Committee members. The list below will be updated with the most important and solidified dates without all of my notes and planning mixed in, lucky you!
If there are any general concerns or ideas for times, the
Suggestions topic
will be more appropriate. Other questions are welcome.
February
= AC Sign-Ups
March 6th
= 1st AC Meeting (8pm-10pm EDT)
March - June
= Weekly AC Meetings
June 17th
= Polls Open
July 1st
= Presentation Sign-Ups
July 17th
= Polls Close
August 7th
= Presentations Due
August 14th
= Awards Ceremony