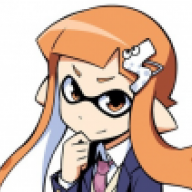 Stay off this text, jerks! He has personal issues.
Yup, I'm doing this. Now that the comic has ended, I think it would be good to have a mafia based on it. If you don't know the drill, here's what you should do if you want to join:
• Just post a message in bold down below.
• If sign-ups are full, then you can become a replacement by doing the above step.
• If you are dropping out, then post a message below in bolded red text.
Rules
1. To vote, post
Vote: XXX
. To unvote, post
Unvote: XXX
. You do
not
have to vote every phase. In fact, it might be good to have a no lynch or two.
2. There will likely be third parties and/or independants.
3. You cannot share quicktopics or role cards. You can, however, role claim.
4. When you die, you cannot share any information that can affect the game.
5. There are no locations.
6. There is no money.
7. Sending PMs to other players is allowed, but they must be sent to me as well.
8. Beyond this, standard mafia rules apply.
9. If you do not follow these rules, you will be punished. How severe the punishment depends on what rule(s) is/are broken.
Sign-ups
I am looking to get 18 sign-ups, but I will drop the number if necessary, I hope to have this game begin sometime in February. If you have any question(s), please ask away.
Players
1. NEXandGBX (
Steven Stone
NEXandGBX upside down)
2. DragonFreak (
Clunk
)
Reason: Gone.

NVM!
3. Glitchy Bowser Jr. (
Mega Gallade
Missingno.)
4. Lily x (Yuusake Makishima)
4.5.
Shy Guy Forever (Shy Guy)
Reason: No time.
5. Stargazing (
Nozomi Toujou
)
6. Chibiki Daisy (
Patchouli Knowledge
Asuna Kagurazaka)
7. Shadowshy (
Edea Lee
Tomoko Kiroki
Mumbo Jumbo)
8. Meta Knight (
Mega Blastoise
Rayquaza)
8.5.
Epic Nitwit (Hanayo Koizumi)
Reason: Left outside of major events in the community.
8.75
fantanoice (Chiaki Nanami)
Reason: Too busy?
9. Freakworld (President Madagascar)
10. Baby Mario Bloops (Wally)
10.5.
Megamario15
Reason: Found.
11. Smg2daisy (Leafeon)
12. Red Barchetta (Boy George)
13. Time Turner
14. Kingbowser99 (Ultron)
15. Raven Effect (Macho King Randy Savage)
16. Magikrazy
17. FireEevee (Sylveon)
18. Mariofan169
I'll update display names later. I'm tired and lazy (but mostly lazy)

.
Replacements
1. Paper Iggy Koopa
2.
3.
With that, I wish you good luck. And remember, it's just a game.