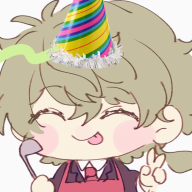 Shine Sprite
Wiki Administrator
Chat Administrator
Core 'Shroom Staff
Awards Committee
Item Limits:
-You are allowed to pick 1 big prize and up to 2 small prizes, or 0 big prizes and up to 3 small prizes, with small prizes being TF2 items, emoticons, and trading card sets, and big prizes being everything else (digital games and shop points).
-Buying two of the same item is not allowed.
Your storage contacts are
The Mushroom Vault
, a shared account used by awards staff to distribute prizes, and
PsychoKamek
.
Please send me or Superchao a PM with your Steam username if you would like to donate prizes to the account.
Prize order + token list
(put donations in the
tokens topic
, please)
List of Prizes:
Steam Games