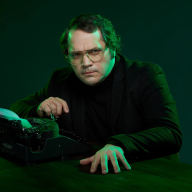 Noisemaster
Forum Moderator
Chat Operator
Core 'Shroom Staff
Retired Wiki Staff
The rules are in
the lounge
, as should you be, if you're dead. If you're not, then welcome to Awards Mafia IV!
Please note that:
-Phases last 24 hours and end at
4PM Eastern
.
-No lynches are allowed but will lose in a tie.
-Phase extensions last 24 hours and are allowed should there be good enough reason.
-Players can be both killed (instant death) and injured (fate left unknown at first, then the player either dies or survives after one phase).
Legend:
Unknown
Innocents
- Won the game!
Mafia
- eliminated Night 13
Pirates
- eliminated Night 7
Robots
- eliminated Night 6
Smaug
- eliminated Day 4
Loic
- eliminated Night 3
Villager
- eliminated Day 10
Cabbage
- eliminated Night 6
Revived
Modkilled
| | | |
| --- | --- | --- |
| Player | Status | Alignment & Abilites |
| bluetoad63 (Jonny Davis) | | |
[td]Modkilled, replaced by Red Barchetta[/td][td]Unknown[/td]

[tr] [td]Bowser45 (Martha's Sister)[/td] [td]

Vigkilled Night 13

[/td][td]

Sherlock Holmes, Cop

(Converted to Mafia Day 8 )

[/td][/tr]
[tr] [td]Cirdec[/td] [td]

Killed Night 1

[/td][td]

Sakura Oogami, Vigilante

[/td][/tr]
[tr] [td]Crackin355 (Mio Akiyama)[/td] [td]Winner![/td][td]

Flavio, Jack of All Trades

[/td][/tr]
[tr] [td]DragonFreak[/td] [td]

Lynched Day 3

[/td][td]

T-800, Godfather/Bulletproof

[/td][/tr]
[tr] [td]Driftmaster130 (Drift)[/td] [td]

Modkilled Day 13

[/td][td]

Feferi Peixes, Medium

[/td][/tr]
[tr] [td]fantanoice (Yui Hirasawa)[/td] [td]

Killed Night 6

[/td][td]

Cabbage Merchant, Salesman

[/td][/tr]
[tr] [td]FireEevee (Sylveon)[/td] [td]

Lynched Day 4

[/td][td]

Crash Kirby, Bomber

[/td][/tr]
[tr] [td]Freakworld (MidnaFreak)[/td] [td]

Injured Night 3, Died Day 4

[/td][td]

Damon Gant, Cop

[/td][/tr]
[tr] [td]Gamefreak75 (Magolor)[/td] [td]

Killed Night 2

[/td][td]

Flying Dutchman, Jinx/Tracker

[/td][/tr]
[tr] [td]GBAToad (Game Boy Toadvance)[/td] [td]

Killed Night 3

[/td][td]

Loic, Loic/Self-Redirector

[/td][/tr]
[tr] [td]GutsehMan (Paul Heyman)[/td] [td]

Killed Night 4, revived Night 6, Lynched Day 7

[/td][td]

Ridley, Self-Reviver/Strongman

[/td][/tr]
[tr] [td]Icemario (Azusa Nakano)[/td] [td]

Killed Night 4

[/td][td]Moe Szyslak, Silencer/Granny[/td][/tr]
[tr] [td]Lakituthequick[/td] [td]

Killed Night 7

[/td][td]

Bellatrix Lestrange, Roleblocker

[/td][/tr]
[tr] [td]Lily (Haruka Nanase)[/td] [td]Winner![/td][td]

Smeargle, Copycat

[/td][/tr]
[tr] [td]LuigiNo1 (El LuigiNúmero1)[/td] [td]

Killed Night 12

[/td][td]

Aya Shameimaru, Assistant

[/td][/tr]
[tr] [td]Lumastar[/td] [td]

Killed Night 3

[/td][td]

Rainbow Dash, Location Cop

[/td][/tr]
[tr] [td]Nabber (No-Face)[/td] [td]

Lynched Day 8

[/td][td]

Aku, Godfather/Bulletproof

[/td][/tr]
[tr] [td]Neptune99 (Priam)[/td] [td]

Killed Night 7

[/td][td]

Davy Jones, Godfather/Necromancer

[/td][/tr]
[tr] [td]New Super Mario[/td] [td]Winner![/td][td]

Lord Flashheart, Public Speaker

[/td][/tr]
[tr] [td]NEXandGEX[/td] [td]Modkilled, replaced by Stooben[/td][td]Unknown[/td][/tr]
[tr] [td]NSY[/td] [td]

Killed Night 9

[/td][td]

King of Flan, Hypnotist

[/td][/tr]
[tr] [td]Ralph[/td] [td]Modkilled, replaced by VocalBeat[/td][td]Unknown[/td][/tr]
[tr] [td]Red Barchetta (Dean Winchester)[/td] [td]

Killed Night 10

[/td][td]

Mumbo Jumbo, Necromancer

[/td][/tr]
[tr] [td]Raven Effect (Sweyn Forkbeard)[/td] [td]

Bombed Day 4

[/td][td]

Smaug, Hoarder/Item Thief

[/td][/tr]
[tr] [td]Rocker64 (Kimberly Hart)[/td] [td]Modkilled, replaced by fantanoice[/td][td]Unknown[/td][/tr]
[tr] [td]Smasher[/td] [td]

Lynched Day 13

[/td][td]

M. Bison, Yakuza

[/td][/tr]
[tr] [td]Smg2daisy[/td] [td]

Killed Night 8

[/td][td]

Wolverine, Self-Healing/Tracker

[/td][/tr]
[tr] [td]Stargazing[/td] [td]

Lynched Day 5

[/td][td]

Dr. Wily, Inventor

[/td][/tr]
[tr] [td]Stooben[/td] [td]

Killed Night 6

[/td][td]

GIR, Drunk/Public Speaker/Framer

[/td][/tr]
[tr] [td]Super-Yoshi (Ritsu Tainaka)[/td] [td]Winner![/td][td]

Dr. McCoy, Doctor

[/td][/tr]
[tr] [td]Timmy[/td] [td]

Lynched Day 11

[/td][td]

Tharja, Jinx/Miller

[/td][/tr]
[tr] [td]Toad85 (And I'm Javert)[/td] [td]

Killed Night 5

[/td][td]

Starscream, Cop/Usurper

[/td][/tr]
[tr] [td]Turboo[/td] [td]Killed Night 2, Revived Day 11, Winner![/td][td]

Philip J. Fry, Bus Driver/Headstrong

[/td][/tr]
[tr] [td]Uniju[/td] [td]

Killed Night 9, Revived Day 11, Killed Day 12

[/td][td]

Darunia, Roleblocker

[/td][/tr]
[tr] [td]VocalBeat[/td] [td]Winner![/td][td]

Donatello, Inventor

[/td][/tr]
[tr] [td]Yoshi K (Meloetta)[/td] [td]

Lynched Day 10

[/td][td]

Villager, Serial Killer/Location Destroyer/Bulletproof

[/td][/tr]



Locations:
-Locations can be visited in the Day.
-There are 34 locations you can visit (Locations 1-34), as well as the Town Square, which is Location 0 (though you can call it the Town Square, too).
-It is highly preferred that you PM both hosts when visiting locations and using roles. You won't be penalized if you don't, but just bear that in mind.

DESTROYED LOCATIONS
-Location 29, Underground Base: Destroyed Night 3.
-Location 10, Item Warehouse: Destroyed Night 5.
-Location 13, Vegetable Stand: Destroyed Night 8.

Phase Changes
-Night 0: Confirm your attendance
-Day 1: Morning Has Broken
-Night 1: A Slow Start
-Day 2: So when does the trial start?
-Night 2: Mafia confirmed allergic to gorillas
-Day 3: Yo Ho (A Pirate's Death for Me)
-Night 3: Beep Boop (A Robot's Death for Me)
-Day 4: Well, looks like we found him...
-Night 4: Watch for Exploding Puffballs
-Day 5: IT'S A LIVIN'!
-Night 5: Not Like Your Average Mega Man Ending
-Day 6: He failed yet again
-Night 6: The Mystery of Super Macho Lake
-Day 7: IT'S ABOUT TIME! I JUST FINISHED FALLIN'!
-Night 7: Well, that was easy...
-Day 8: Dropping like flies...
-Night 8: The rope has vanquished the evil of Aku
-Day 9: MY CABBAGES!
-Night 9: TL

R Nobody died.
-Day 10: The King is dead
-Night 10: I don't remember Animal Crossing being this violent
-Day 11: I'm sick of all this mafia mumbo-jumbo
-Night 11: "You deserved worse"
-Day 12: Insert relevant title here
-Night 12: Insert equally relevant title here
-Day 13: Stop the presses!
-Night 13: Definitely not a Tuesday
-Endgame: A nice change of pace

Role Cards