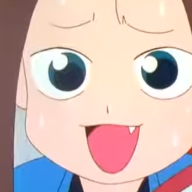 Shine Sprite
Forum Moderator
Wiki Bureaucrat
Core 'Shroom Staff
José is a character mentioned in the Donkey Kong Country episode It's a Wonderful Life. During the first musical segment, Eddie the Mean Old Yettie respond to Donkey Kong's plea to be brought back to reality with "No way, José!". It is unknown who José is or why Eddie mentioned his name.
This isn't a real entry from a List of Implied __ page, but it may as well be. I honestly believe it's the worst set of page on the wiki. Every random proper name, from halfway-important backstory fragments to random flavour text is bunched together with no regard to relevance or readability. Every throwaway joke, no matter how obvious, is listed and followed by "It is unknown where Bowser's bitcoin bank is located"... etc, it's inanity incarnate. The idea was that every thing on there used to be its own page and it's better to have the shit in one place that all over the floor, but this is a bad way to manage thing: Quarantined or not, AIDS is still AIDS.
In case an "implied" subject isn't 100% bogus or inane, it can always be paired with other related "implied" things (like most of the twerps in Super Paper Mario's grimdark backstory, or the random namedrops in the educational games), integrated into a related main wiki page (For ex, "the University of Goom" can always be mentioned on Goombella's and Professor Frankie's page and you wouldn't lose any info) or be, *gasp*, given its own page if it has enough relevant material and importance to the plot. And the times where we can't elegantly into his article that Wario has a pet hamster named "Fluffy"- well, who cares? Being an "encyclopedia" doesn't mean we're obligated to list every proper noun ever mentioned in the series.
I can understand why some editors would be anxious about such a development, though. So much quality content would be lost! Quality content like…
The Armored Harriers' mother, referred to as "Mom" by the twins, was referenced in Paper Mario: The Thousand-Year Door. Grubba lied to the twins that Mario had said outie belly buttons run in their family. They were shocked that Mario would have known about their mother's belly button, which resulted in their bearing a grudge against Mario.
The Goomba Environmental Board is an organization mentioned by Goombario in Paper Mario when he tattles in a certain area of Toad Town Tunnels. Not much is known about it except for the fact that it is implied to be run by Goombas.
The Annual Plumbers' Dance is an apparent social gathering consisting of plumbers that was mentioned in The Super Mario Bros. Super Show!.
The Strongest Pianta Tournament was mentioned by a purple Pianta in Super Mario Galaxy 2 in Starshine Beach Galaxy in the mission "Climbing the Cloudy Tower", and the Pianta also said that the Piantas are "busy lookin' burly" (practising for the event). Of course, this tournament was implied, but was never shown in the game.
How I weep.