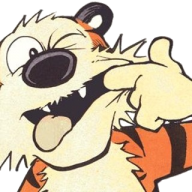 Star Spirit
Core 'Shroom Staff
Retired Wiki Staff
HI, fellow mariowikians! As it was mentioned
some time ago
, we at The 'Shroom will be giving out tokens to our writers to acknowledge their hard work and dedication to the newsletter. The achievements mentioned there were changed a bit in order to keep the Anniconomy healthy, but you'll still have a decent amount of tokens. These 'Shroom Tokens can be exchanged at a rate of 1:3 for Anniversary Tokens (the ones that get you the prizes); this mean one 'Shroom Token equals three Anniversary Tokens. Want tokens? Here's how to get them.
Go to this spreadsheet and locate your name
. If you are there, congratulations, you are eligible to claim the tokens on your cell in the "Mid-2013 total" column. In order to claim your tokens, just post here saying you want them and they will be added to your Anniversary Tokens total.
You can claim only part of your tokens. Unclaimed tokens will remain there for next year, and the exchange rate might go up. Awards Tokens can't be traded for 'Shroom Tokens.
Please note these tokens may serve other purposes in the future.
You can claim your tokens until two weeks before prize distribution begins.
Please ask here any questions you may have.