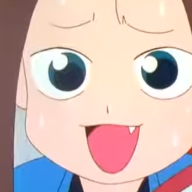 Shine Sprite
Forum Moderator
Wiki Bureaucrat
Core 'Shroom Staff
The
WarioWare: Smooth Moves
page is not catastrophically written or anything, but it is noticeably barebone. Features such as the minigames and the multiplayer modes are not mentioned once, three of the minigames (out of six) still don't have a page after six years and it's lacking in features that have become standard over the years. I've been recently replaying the game and I could improve it, but I don't have as much free time as I used to so here I am.
Things to do (feel free to call dibs on any of these)
Sections:
Fill empty sections
Liven up the storyline summaries with images and wikitables, like this
Add information about the elephants building and other miscelany features (like the Sound Test)
Create a Minigame section
Create a Multiplayer section
Create Development section (This and this are a start.)
Creating pages for the missing minigames:
Block Star (WarioWare: Smooth Moves). Note that this also involves moving the page for the Mario Party minigame and all wicks to it.
Can Shooter
Tortoise & Hare
Transcript the Temple of Form descriptions and the bulletin boards
Things to discuss
Delete the Weekly Wario section? It's awkwardly tacked-on at the end of the page and what it describes is the instruction manual + a graphic on the mode selection screen. That's hardly a worth a mention.